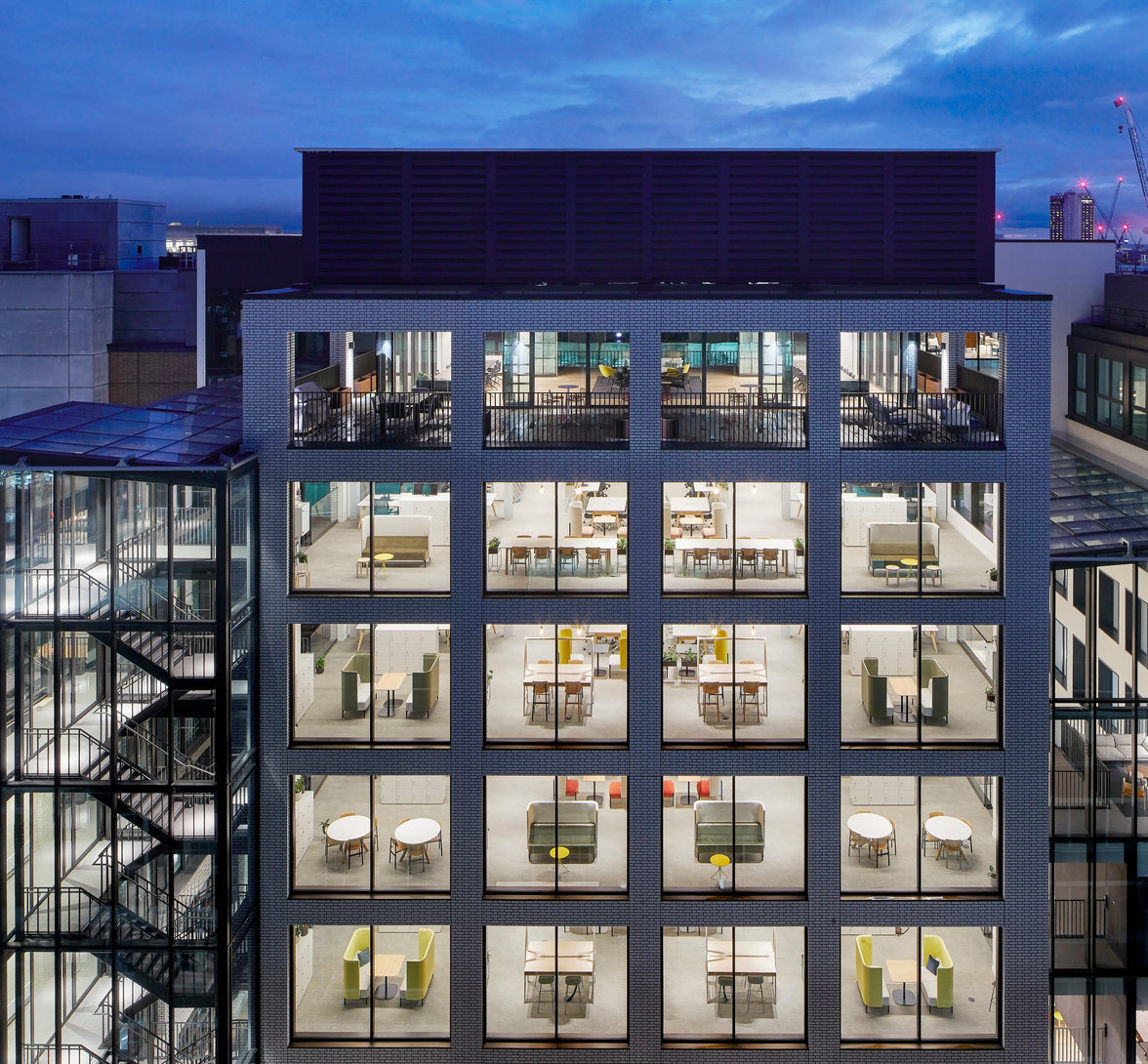 MoreySmith executed an entire re-design for the site which included a 40,500 sq ft major architectural new-build extension to the rear of the building taking the total footprint to circa 144,500 sq ft to accommodate approximately 2,000 employees. This expansion allowed for a larger space in a prime Central London location, without the need for relocation or extensive demolition of the existing building.
MoreySmith's innovative, human-centred design prioritises employee wellbeing by maximising natural daylight and providing new amenities, including two on-site wellness studios, outside terraces, a large employee café, a library, returning new parent facilities and a dynamic pitching suite and presentation
facilities. A new ground-floor entrance and reception area includes a new dedicated lounge for visiting clients and the installation of a new two-storey retail façade enhances the street presence on Henrietta Place and Welbeck and Wimpole Street.
Bolon's flooring was selected by MoreySmith for inclusion in the project because of the brand's strong sustainability and design credentials. Bolon has been a pioneer in the field of sustainability for over 70 years, with the company originally founded on the idea of recycling vinyl and textile offcuts into woven rag rugs. The business has since evolved to become a renowned design brand, but sustainability remains at the heartof its DNA.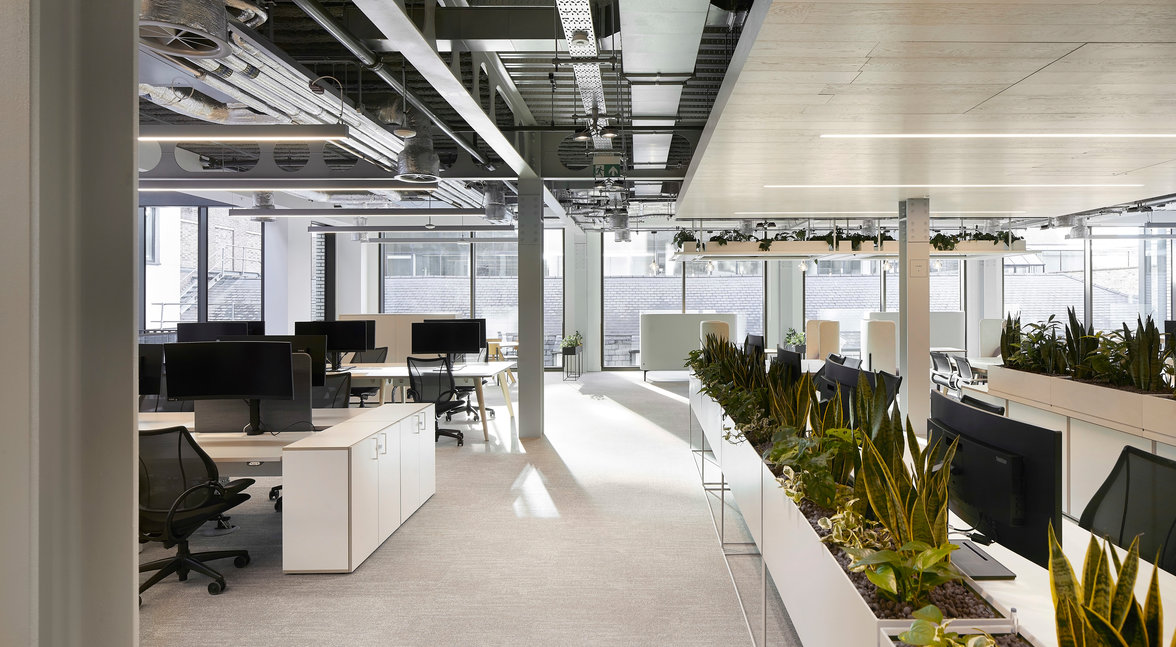 Bolon Ethnic Kaise in a custom tile was specified by MoreySmith for the general offices. This neutral colour has metallic yarns that reflect the natural light; combining a soft textile touch and feel with resilience and durability, it is well suited to high traffic areas. MoreySmith chose Bolon's Silence Pause with acoustic backing for a few select areas of Henrietta House. This textured, structured flooring is inspired by nature, historical textiles and classic, traditional wooden parquet patterns. A unique weaving technique gives head-turning depth and creates stunning 3D effects and playful light reflections. The acoustic backing offers sound-insulating properties, which are well suited to office environments.
Experts from over 20 different CBRE teams advised on this project including Planning, Advisory & Transaction, ESG & Sustainability, Digital Strategy, Project Management and Occupier Workplace Strategy.
The building aligns to CBRE's ESG strategy and is on track to achieve BREEAM Excellent which recognises the building's environmental performance as being amongst the top 10% of UK non-domestic buildings. In addition, the building will submit to become WELL Certified Platinum, the highest rating level in the WELL Building Standard. Henrietta House will become one of the UK's largest WELL Platinum, fully fitted projects.