Illuminating Brilliance with Pholc Lighting Solutions
At the heart of our showroom is the integration of Pholc lighting solutions. Pholc's designs not only illuminate the space but also infuse a sense of sophistication and ambiance that enhances the overall showroom experience. With a commitment to sustainable design and innovation, Pholc's lighting solutions seamlessly complement our ethos, creating an environment that is both visually appealing and environmentally conscious.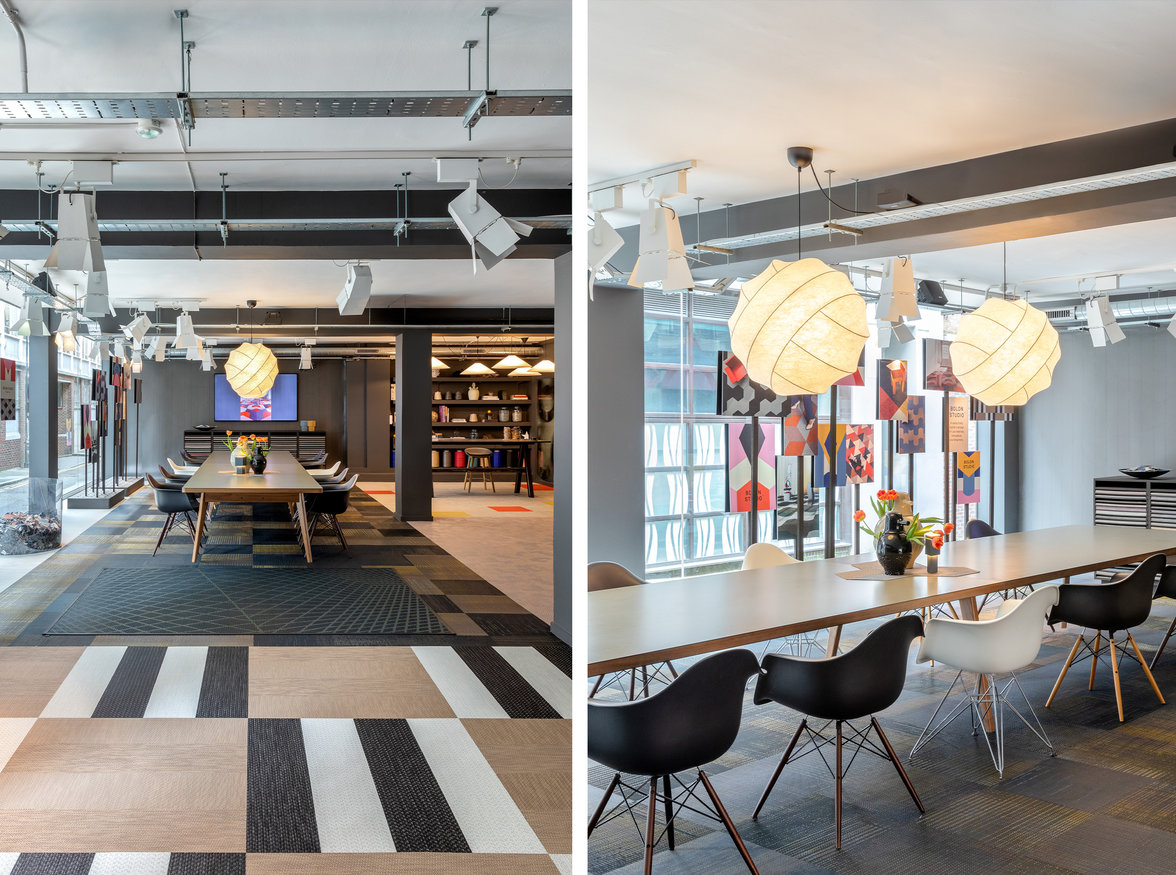 Sitting in Style with Hem Chairs by Faye Toogood by Relay
Our showroom wouldn't be complete without the addition of comfortable and stylish seating options. Enter the Hem Chairs designed by Faye Toogood, showcased through the creativity of Relay. These chairs are more than just functional; they are sculptural pieces of art that harmonise with our commitment to aesthetics and practicality. The collaboration between Hem and Faye Toogood showcases the intersection of design, comfort, and durability.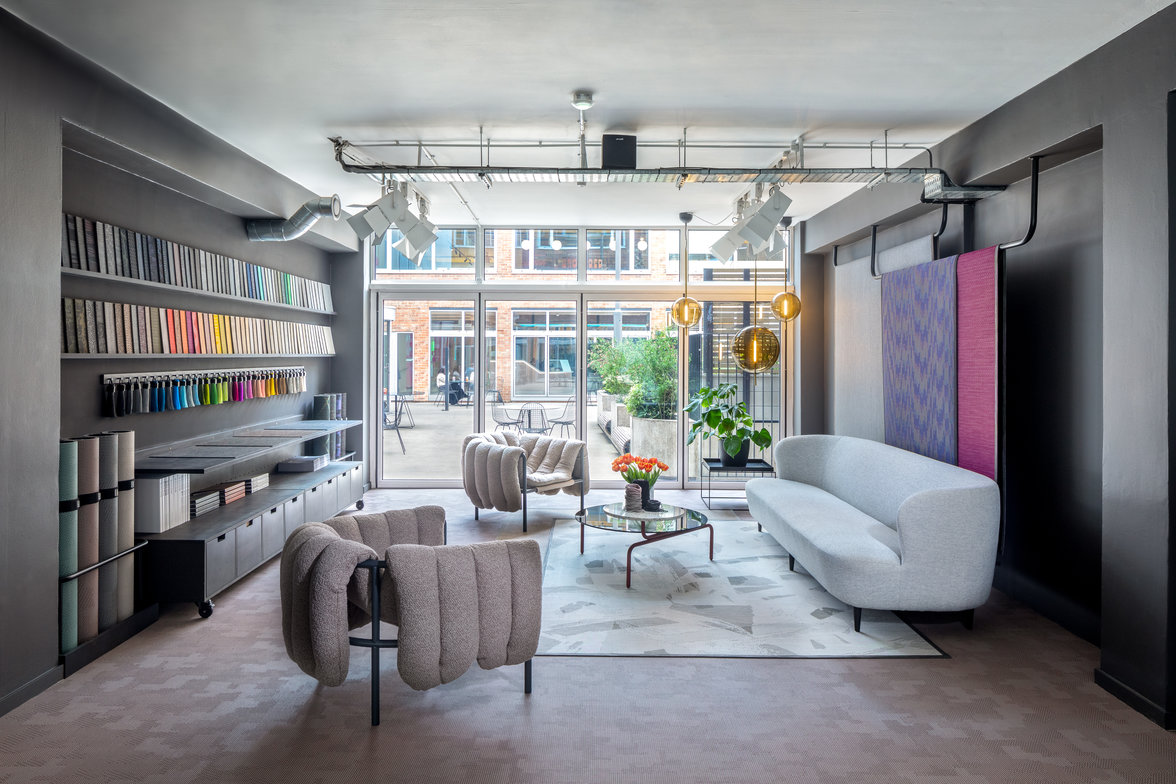 A Fusion of Comfort and Elegance with Gubi Sofa and Bar Stools
Adding the final touch of elegance and comfort, our showroom features a selection of Gubi furniture pieces. The comfortable style sofa and bar stools by Gubi perfectly encapsulate the essence of modern luxury, seamlessly blending with the showroom's contemporary design. The Danish design sensibility of Gubi's furniture adds a touch of warmth and sophistication to the space, creating an inviting atmosphere for visitors.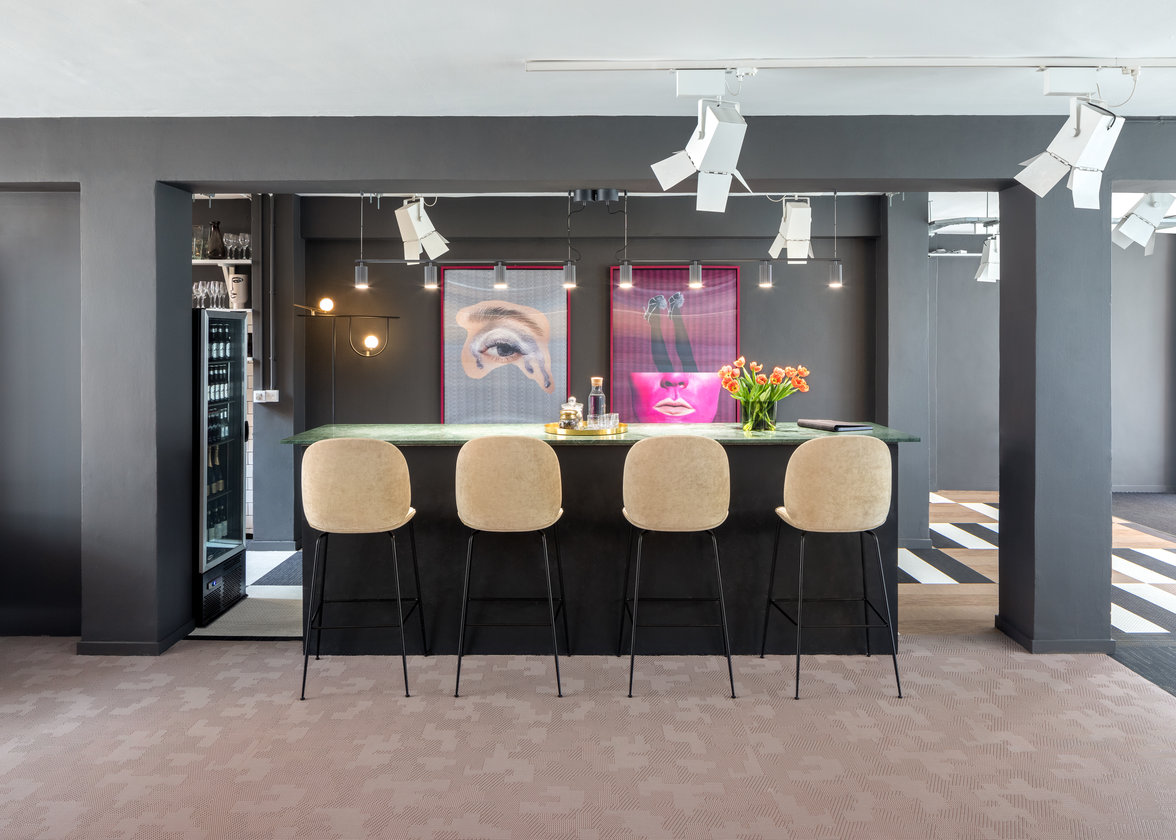 Visit and experience our showroom transformation, a harmonious blend of artistic vision, functional design, and sustainable innovation. Every element has been carefully chosen to evoke inspiration and creativity. Whether you're a design professional seeking new ideas or an enthusiast exploring the world of interior aesthetics, our showroom promises an immersive experience that combines style and functionality in perfect harmony.
Photography: Ben Sage Photography