– I wanted to create a more sustainable collection. When I learnt more about BOLON's history, such as its production in Sweden and all their collections contain recycled material, I knew I wanted to use their woven vinyl waste and mix it with leather using the best Italian craftsmanship, to receive a collection that meet my standards, says Susan Szatmáry.
Susan Szatmáry has the world as her workplace. She has worked for the absolute top brands of the fashion industry, including Alexander McQueen, Celine, Elie Saab and Paco Rabanne. Earlier this year, she was also awarded Accessory Designer of the Year at Elle Awards with her feminine and luxurious line under her own name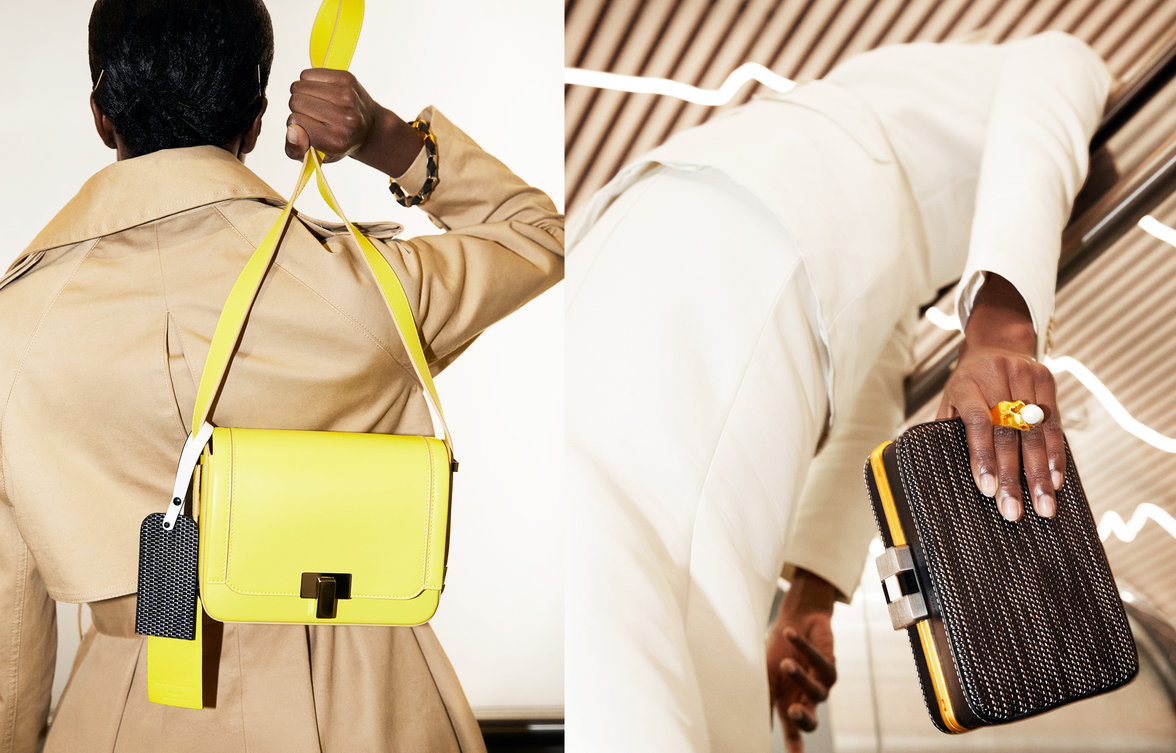 – When Susan contacted us and told us about her idea to make bags from our waste material, it felt right from the first second. As we have sustainability in our DNA and get inspiration from young creators and their visions, we felt directly that this collaboration was a must. Seeing our woven flooring material in a feminine and luxurious bag collection in impeccable Italian craftsmanship feels fantastic, says Annica Eklund, the company's Chief Creative Officer.
The collection consists of the classic Port Doré clutch (950 euro) and the new model for the season, Saint Paul (450 euro), a softer pouch with a chain handle. The one of a kind bags together with a matching necklace and earrings are available worldwide at susanszatmary.com.