Salone del Mobile 2019
Celebrating 70 years with the release of their latest flooring collection 2019, Diversity, 12 new flooring designs take centre stage at Bolon's Milan fair installation 2019.
The Bolon installation will take the visitor on a surreal journey as they explore Diversity by peeking through a series of windows – in a building where all rooms and its contents symbolise different features of the Diversity collection.

Through colour form and function, experience the new collection and find your perspective at:

Hall 16 Stand B 33.
Seen in the pictures below is the Bolon installation design from Stockholm design week 2019, where the new flooring collection for 2019 was on display.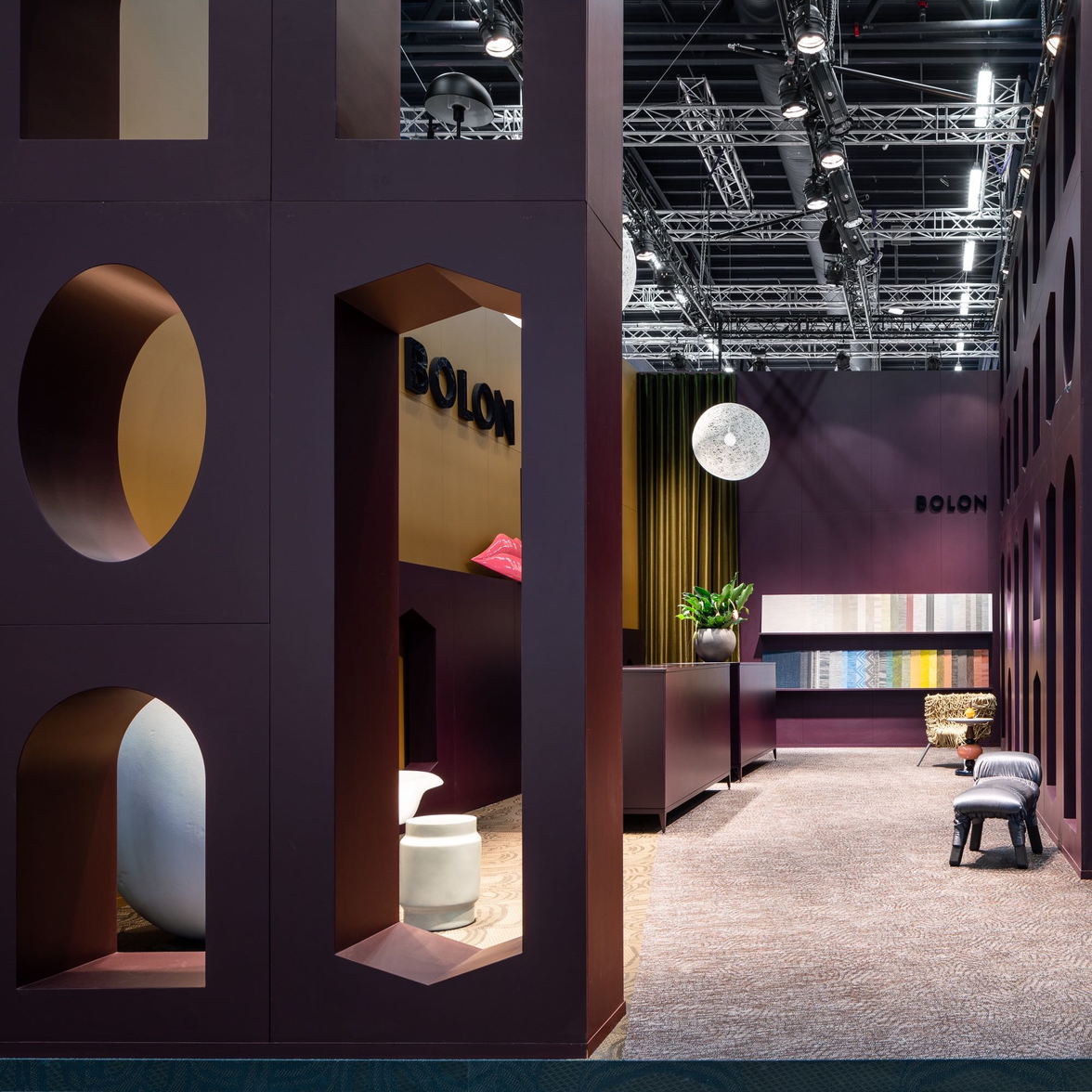 Bolon x HEMMA gone wild in the Brera district
Following the success of last year, Swedish Design Moves once again organises HEMMA – a group design exhibition featuring a selection of Swedish designers and studios, including Bolon.
Pop by the exhibition located on the cobbled streets of Brera, which during Milan Design Week hosts an interesting mix between the world's most prestigious design brands and up-and-coming design talents.
HEMMA gone wild.
Via Solferino 15, Brera Milano
Open April 9-14 every day 9.30-19.00