My dad, Nils-Erik, was selling packing solutions at the end of the 1940s. He had a small shop in Stockholm and next door was a company that sold vinyl wash bags and aprons. Vinyl was a new and exciting material that felt both durable and precious. My dad and the neighbouring business had lunch and began discussing what to do with all the waste cutting of the vinyl – throwing it away just didn't feel right. That same day, my father collected a bunch of scraps, cut them into strips and gave them to a group of independent rug weavers. At that time, rag rugs made from strips of cotton fabric were popular across Sweden. When he introduced the same rug made in waste vinyl that was water-resistant, it became an instant hit.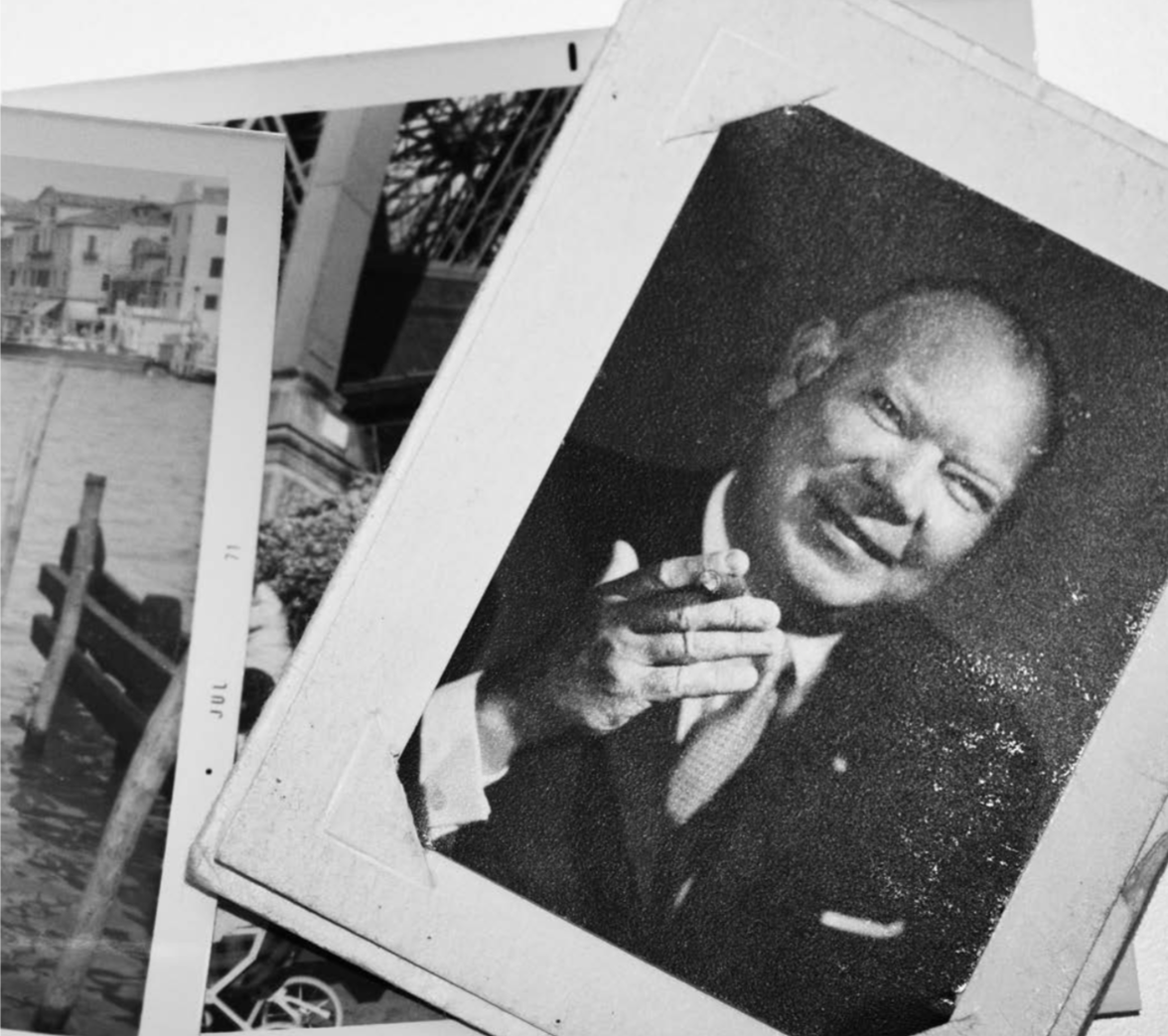 Seen in the above picture: Bolon founder Nils Erik Eklund
My dad set up his factory in a basement of a residential low-rise outside Stockholm. He teamed up with an industrial weaving technician, Arne Carlsson, from Västergötland in the south of Sweden, and they bought machinery and equipment that could make plastic waste rugs industrially. The company was initially called Industrial Packaging Ltd, so that had to change. In 1950, my dad registered "Bolon", compressing the names of the two materials used in the warp: bomull (Swedish for cotton) and nylon.
Arne was not a big fan of Stockholm, so my father tried to set up production of the rugs in Västergötland, keeping administration and sales in the capital. He bought Bolon's first factory in Odensberg in 1951, but it burnt down four years later. He had to move to larger premises in Blidsberg, an old cardboard factory 20 minutes from Ulricehamn, where Bolon is located to this day.
In 1958, I was 15 and already working in the company full time. I was selling rugs from the back of a van in Stockholm, and sometimes my brother and I would drive to set up pop-up rug shops at dancehalls around the country. Sales were high, and we actually sold more rugs that way than through our distributors. The factory in Blidsberg was extended and by the 1960s we had more than 30 employees. We were always experimenting with vinyl – although most of these attempts were unsuccessful. One time we took all the waste material from making the rugs and put it through a plastic extruder we had built ourselves. It was completely cheapskate, but the idea was to create a garden hose made from recycled vinyl. It either came out with holes in it, or swelled up like a balloon. The quality was not there yet, but we never stopped inventing.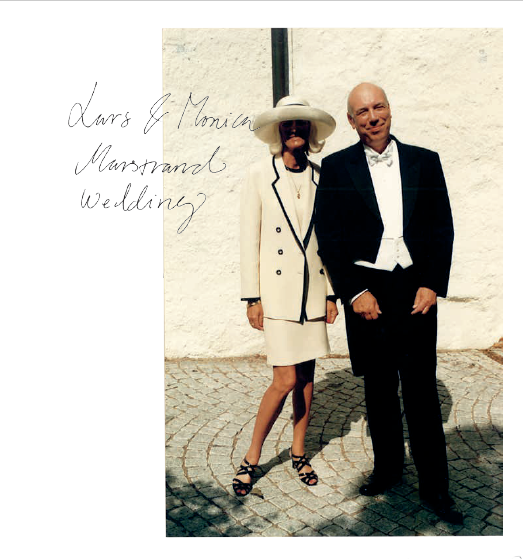 It was in Ulricehamn that I met the love of my life, Monica. On a Saturday in 1965, our paths crossed at the town's hotel. I can still recall that night as if it were yesterday. The following year brought both heaven and hell. My father died suddenly, in the aftermath of spinal surgery, and so my brother and I took over the company. Meanwhile, Monica was pregnant and we married in June.
We moved the bulk of production to the site where it's still done today, although we kept the colouring in Blidsberg. But with the oil crisis in the mid-1970s, the company took a big hit. We filed for bankruptcy in 1978. It was both good and bad news – my brother wanted to pursue a wholesale business, but I had a new idea I wanted to work on. Throughout the 1970s, Monica and I had taken Annica and Marie on camping holidays. We spent most of our time in the awning tent outside of the caravan. With a vinyl rug laid out on the floor, it became much more liveable. Previously, Bolon's rug was 70cm wide, but when we reintroduced the company to market, we sold rugs as wide as 150cm, which were made to cut – so they could be as long as you wanted. We were at a turning point, but all I could think of was developing flooring for caravan awnings. I managed to extend the size of the flooring, but it was still light enough to be portable. The product was launched in 1979 and it became our bestseller for years to come.
In the mid-1990s, we made it into the American market and our production doubled. After the second expansion of the factory, we threw a big party for the leaders of the caravan industry. I remember emptying the factory hall, placing 20 caravans inside it, and then inviting everyone to stay over. Bolon was a weaving company when Marie and Annica took over from me in 2003. I stepped down, but was still eager to experiment. So it was here, in this back part of the factory, that Bolon's technical officer and I started testing ways to melt plastic in a frying pan. I felt so energised again. I wanted to bring production home to Bolon, including that of the backing. We now produce both the threads and the backing ourselves, and we also take care of all our own waste, as well as that of our suppliers and others.
I'm so grateful that my daughters have shown such love for the business. What was first a rag rug became a caravan carpet, which became industrial flooring, and next… well, the girls are on to a fourth iteration, and I know that they will continue to innovate. Lars eklund, second generation bolon
Annica and Marie, the third generation of Eklunds to run the company, have come together in Stockholm to prepare for Bolon's 70th anniversary. They meet in the newly renovated Bolon Lab Store to reflect on turning points in the life of the company, discussing innovation, hard work, the importance of passion,and learning on your feet.
The factory in Ulricehamn was always at our core. That's where we grew up, where we have our roots, and where we were brought up with the ethos that hard work pays off.
In the 1990s, we joined Bolon right at the very bottom. It was a time when the factory was transitioning from being a successful producer of awning mats for caravans to becoming an industrial flooring company. We were always involved with Bolon, but until then we had had no direct responsibilities. The culture of the company, however, ran through us – it was something passed on to us directly from our mum and dad.
We had all kinds of roles initially – from factory floor workers to visual merchandisers building fair stands – but the flooring industry at that time was traditional and, to be frank, a little dull. We saw that we could contribute with something special – a new method that would later attract a lot of attention.
When the 2000s came, we created our first marketing campaign for Bolon – Floor by Fashion. We were in Italy when we picked up an Armani catalogue at one of the city's fashion boutiques. To our surprise, the catalogue was filled with installations of Bolon flooring. It was a big deal, and a testament to what we were trying to achieve. Suddenly it became clear that our vision for the company was a real opportunity.
At the time, Bolon had an external CEO, who was not sure about the direction the company was heading in. He came from a different professional background, and one day called us into a meeting where he said he believed we were ready to take over the business. We had never done anything like it before. We came from backgrounds in fashion and competitive show jumping. There was never any pressure from our parents to take over the company, but in 2003, that became a reality.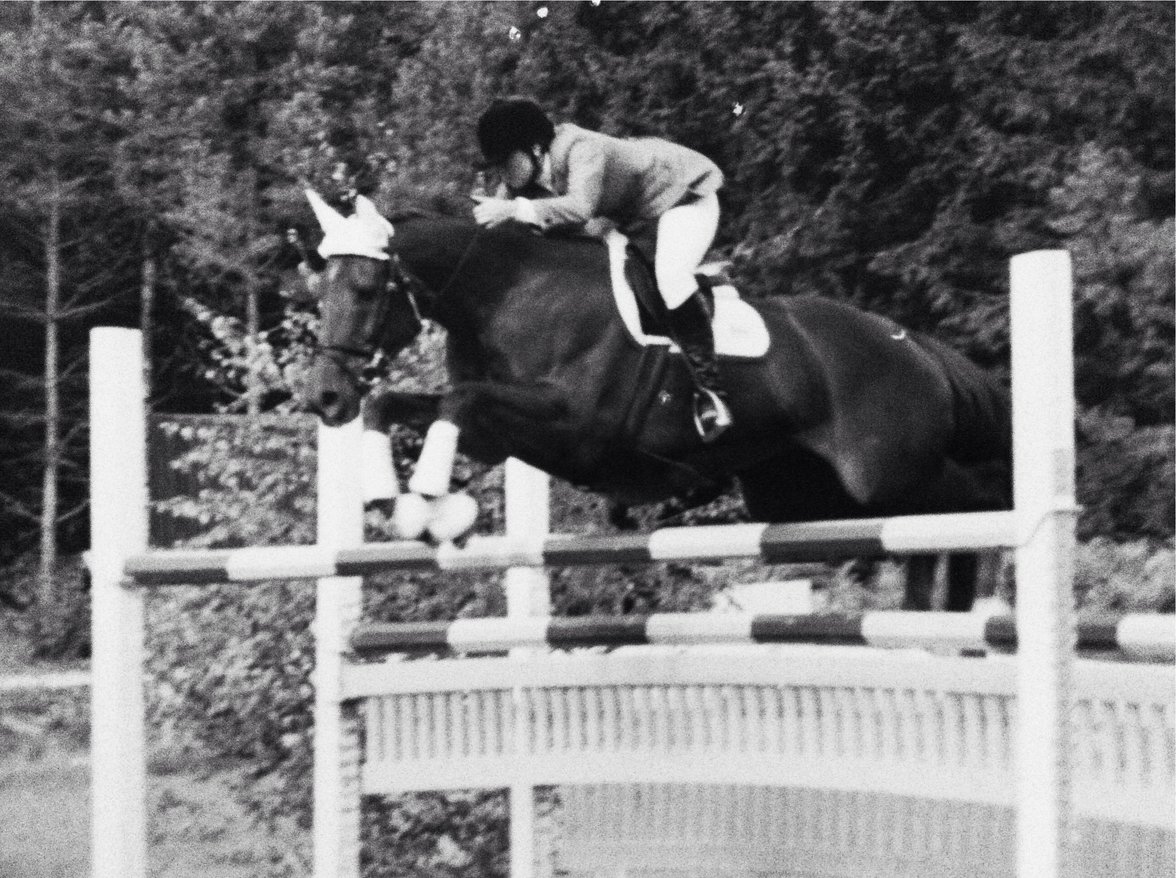 Seen in the above picture: Annica, who has a background in professional show jumping
We had to professionalise quickly. We still remember the presentations we did at the beginning, which were ambitious but ridiculously naive. We stayed humble, however, and we knew we had to learn on the job.
We were extremely driven, motivated and wanted to succeed; we might not have had the skills, but we knew how to work hard and stay focused. Taking over from our parents was a huge personal and professional development, but Bolon as a company has always allowed for experimentation, innovation and failure. The ethos of the brand is still built on trusting your gut to try something new.
What made all the difference was that although we were a traditional floor company, we didn't behave like one. Early on, we made two large investments: the first was to invest in the machinery in Ulricehamn, where we brought in most of the technological advancements needed to make our flooring almost entirely in-house; the second was to create marketing campaigns that would position us as a design brand.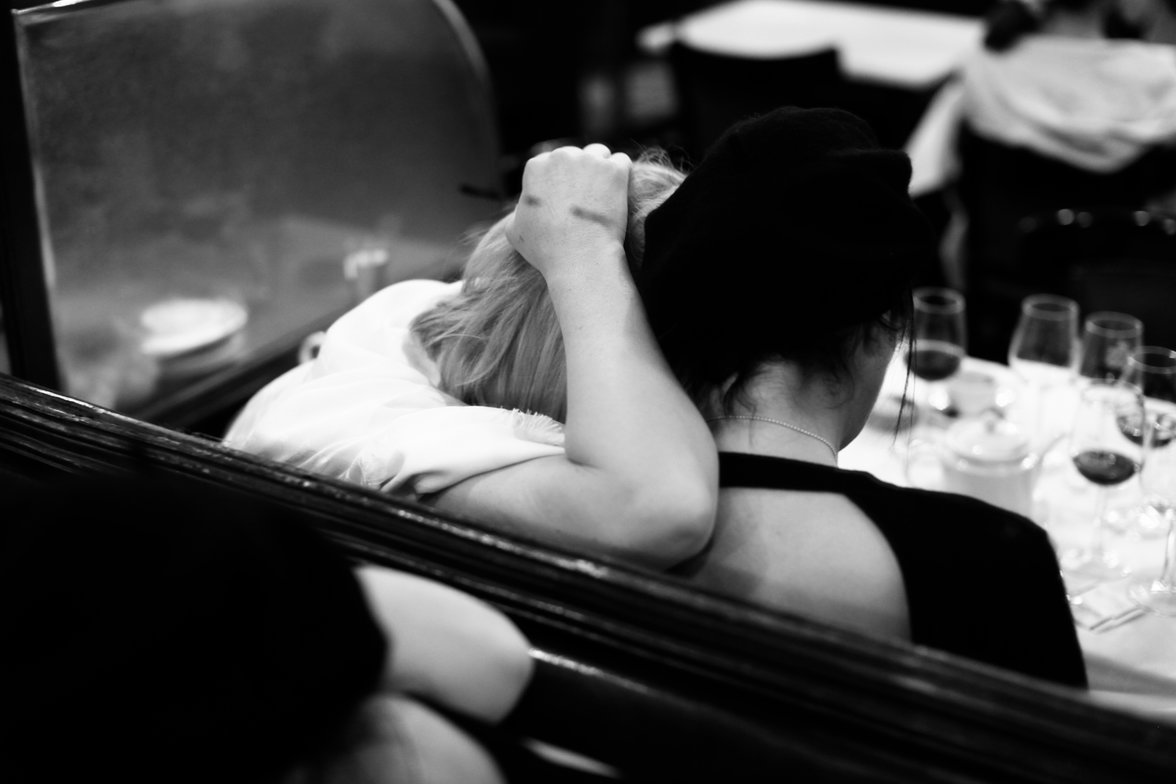 Seen in the above picture: Sisters Annica and Marie at a restaurant in Paris
The most significant of these early campaigns was Botanic in 2007. It was a visual campaign that didn't show any flooring – we illustrated the capabilities of our material by making a series of flowers with the weave. Designers such as the Campana Brothers approached us, having seen that campaign, and were interested in using the floor in a similar fashion. The important lesson was that we could now speak to designers in a way that made them feel included. We gave designers freedom to be creative and make something that would match their installations, and a series of collaborations began with designers and brands such as Jean Nouvel, Cappellini, Missoni and Paul Smith.
For almost a decade, we have kept a close-knit team. Building a brand is all about keeping close relations and being agile enough to act when you have to. We used to have Sunday dinners at our parent's house where we would talk about everything to do with Bolon – from large strategic decisions to small details. If we see an opportunity or a trend, we never have to wait. We can act on it straight away, and catch it before it's gone.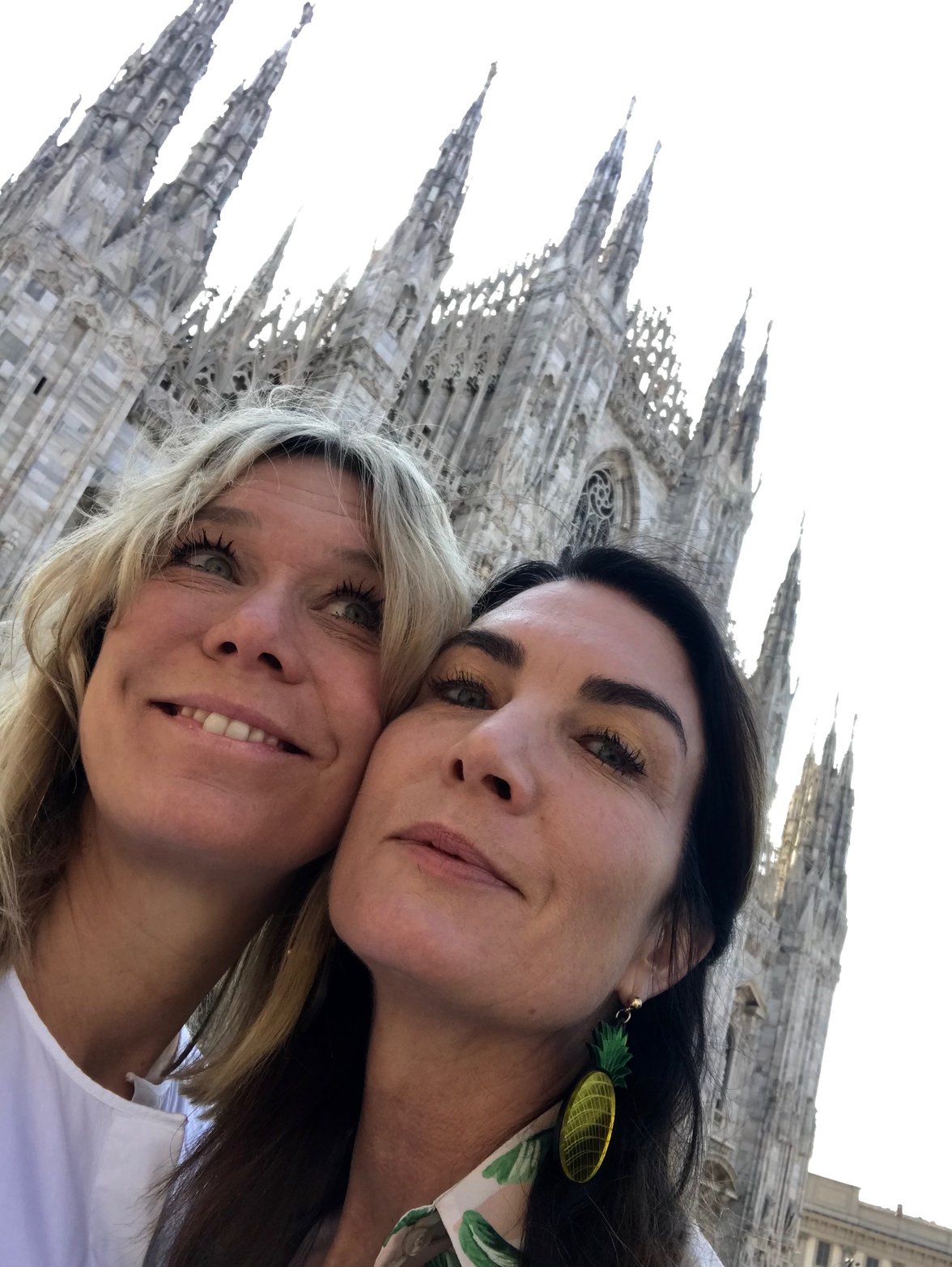 Seen in the above picture: Marie and Annica at Milan Design Week 2017.
Manufacturing-wise, our process has become leaner, and we assess the quality of our production more systematically. We now make our thread ourselves, and we have an environmental station where we can cut and grind waste material to reuse in the flooring. We have gone from a €7m to €57m turnover, which we've achieved by making sure we always have a dual vision – we're down on the factory floor, as well as in the driving seat. Today we are the market leaders and that's something we are very proud of.
Large questions may be important for longevity, but it's the details that people actually experience, so we should never let one thing become more important than any other. Bolon has always been about the small and the large, positioned with equal importance. What we are today will have evolved in 10 years' time.Bolon is currently focused on interiors, but as we approach another generational shift, there may be manynew product areas to evolve and explore.