Q: Scandinavian design is often associated with minimalism, but Bolon and Bolon Studio is anything but bland. It's a collection with hyper-personalized flooring and mind-opening shapes. Do you have any tricks for integrating more colour in a way that still feels Scandinavian?

A: We are very proud of our Swedish heritage, but at the same time colour is a part of Bolon's DNA and design expression. Our roots are at home, but we have an international design approach – the best of two worlds. Personally, I love colour, I think it brings joy. Colour doesn't have to be about maximalism, it can still be elegant and stylish. Start small by introducing one or two things in a colour you love and mix these accents with basic and neutral-coloured things. Just that pop of colour will cheer up your home or look and create a more personal style.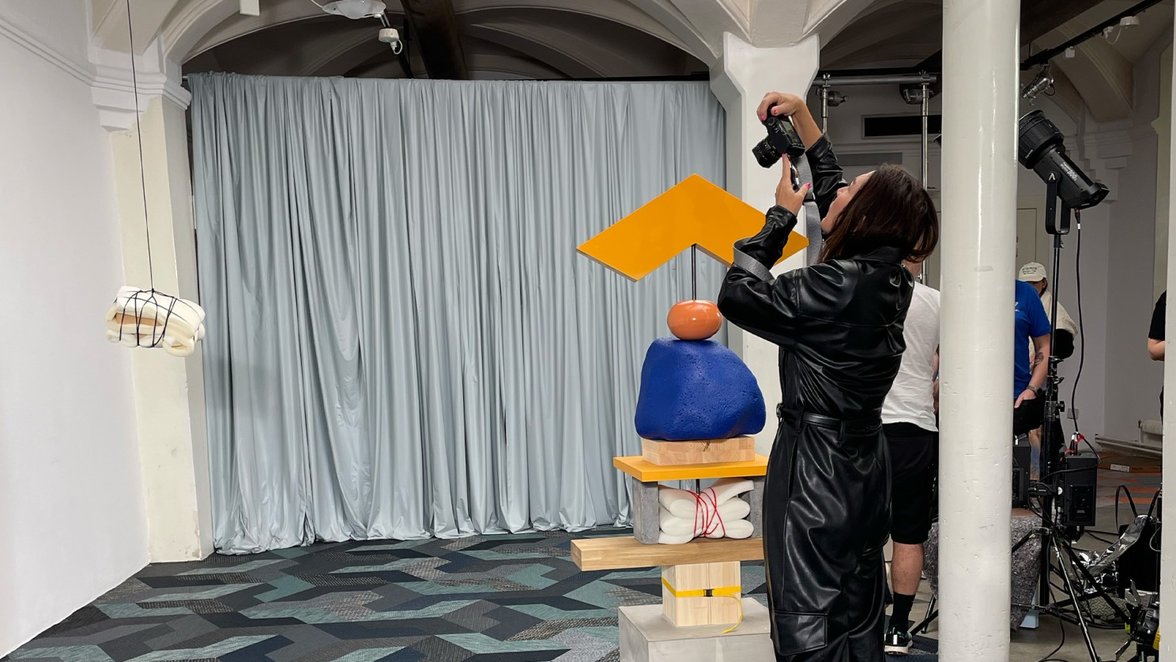 Q: This being the most extensive campaign so far, how did it feel for you as both Creative Director and photographer?

A: As Creative Director it is my passion and responsibility to strengthen Bolon's brand and create relevance but also add a twist and edge. I really got the opportunity to do that in this campaign, where there was an enormous opportunity to play with colour and shape.
This is a campaign where our floors really show the design company we are, and express our personality and identity with different combinations of colours and patterns. We have a very high ambition and everything we do has to be of the best quality. I jumped out of bed during this period with a smile because it was so incredibly fun but also challenging. To shoot such a large campaign with many layouts at a fast pace and at the same time be creative and find the right angles and get the right feeling demanded a lot of teamwork. We were 15 people who made sure all the pieces fell into place, and it was truly a joy to work together with the talented team.
Q: How do you nurture your creativity?

A: I get a lot of inspiration from the places I travel to, experiencing different cultures and meeting new people. But I also get inspired daily at home in Stockholm. It's conversations with my friends, and the people I meet that fill me with creativity. Every day, wherever I am, whomever I meet, and wherever I travel, I store creative inspiration in my image bank, almost like a creative library.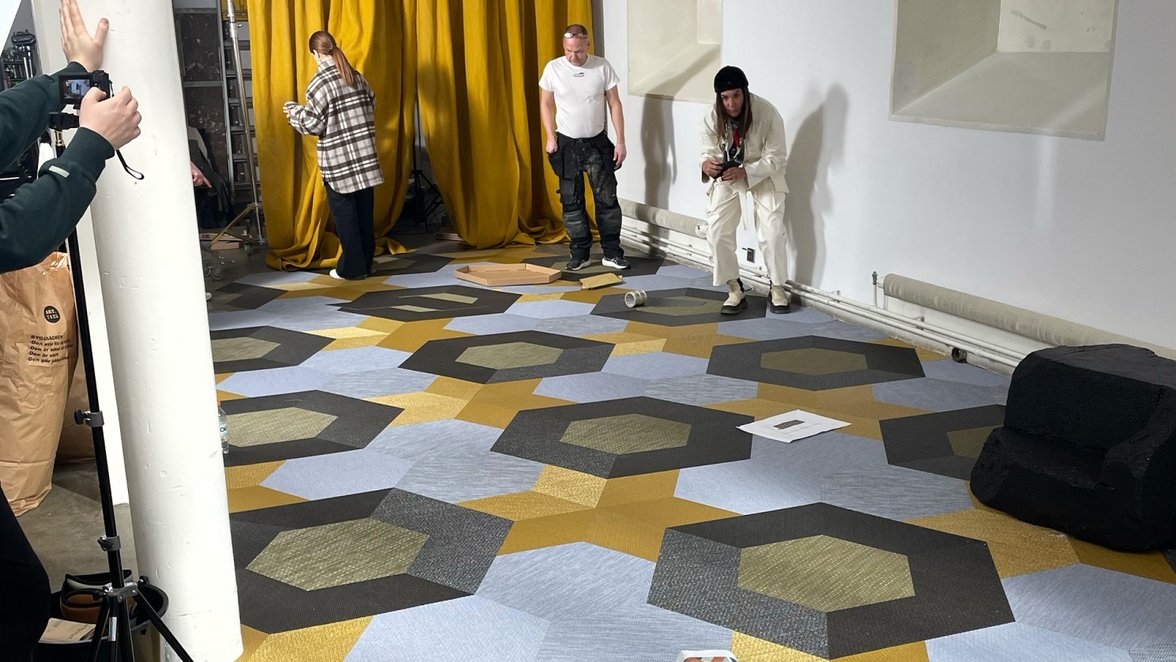 Q: Bolon is leading the way regarding sustainable flooring; if you were to look into the future, what trends do you see?

A: First of all, it's obvious that sustainability is here to stay. No matter what industry you're in we must continue to find new more sustainable ways to work. When it comes to trends, I think we are moving towards even more individualism. I believe people will look at trends as nuance and pick what they like but always based on their own style. During the pandemic, a lot of people have found themselves and their own personal style. You dare to go your own way and do what you like best without doing it for others but for your own sake. I really hope that the hyper-personalized lifestyle isn't a trend, but something that lasts.
Q: What tile describes you the best?

A: Link! To achieve excellence and reach the top you need to have a solid base. That is something that we really embrace at Bolon. Each division, person and part of our company is important for us to succeed. I think the shape Link really embodies that method with a solid base and pointy top.