From redundant office blocks into chic studio apartments. Tessuto Interiors transformed St Annes House in Croydon to fit young aspirational people moving to the big city and created a stylish but affordable setting. Using 1200 m2 Silence Gracious Acoustic Tiles the project is a living testament to the great benefits of Bolon flooring in private residential projects.
Can you give us a brief overview of St Annes house?
St Anne House was a shabby, 14 story, redundant office building in the centre of Croydon opposite the Whitgift shopping centre. It was redeveloped by our clients "The Quarters", leading PRS provider, into studio apartments as part of the Croydon redevelopment plan. The Quarters own and operate several similar buildings in London and We have worked on all of them over a period of nearly 10 years.
What was the project brief?
The lower 7 floors were to be converted into 198 Studio apartments with 42 one and two bedroom flats on the upper 7 floors. The flats were to be sold and the studios were to be retained by the clients for use as short-term rental units. The studios are aimed at young aspirational people moving to London to take that all important first job, and are affordable, comfortable and smart.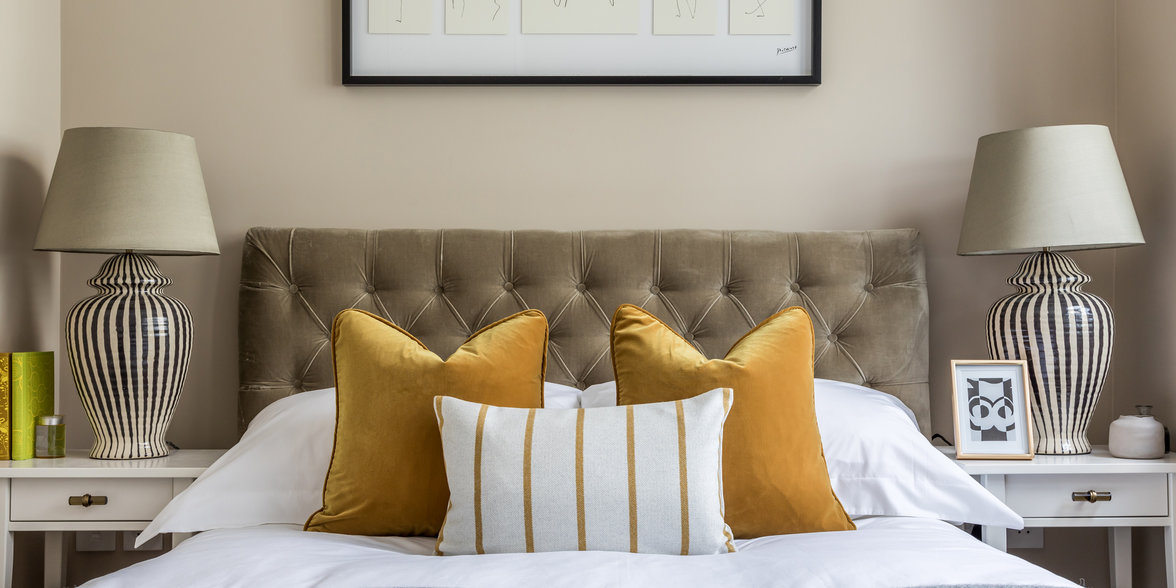 Where did you get your inspiration?
We took our primary inspiration from our target user. We figured that they would choose to live closer to the centre of town if they could afford to so we gave them the London Dream by using photographic images of the skyline and the city's most iconic landmarks. We took further inspiration from Croydon's position as a transport hub and the home of the original London international airport.
Did you face any challenges? If so how did you overcome these?
Our main challenge was working with the existing building shell and particularly the position of the windows. The planners insisted on preserving the existing pattern of fenestration which made it very difficult to divide up the space evenly as we always ended up with a window just where we didn't want one.
The other challenge was in meeting the client's brief for the longevity of the fitout. They wanted to finishes and FF&E in the studios to have a commercial life of 10 years, so everything we specified had to be bomb proof. We would produce samples in sign-off meetings and the clients would immediately get their car keys out to see if they could scratch holes in what we were showing them it was quite a challenge!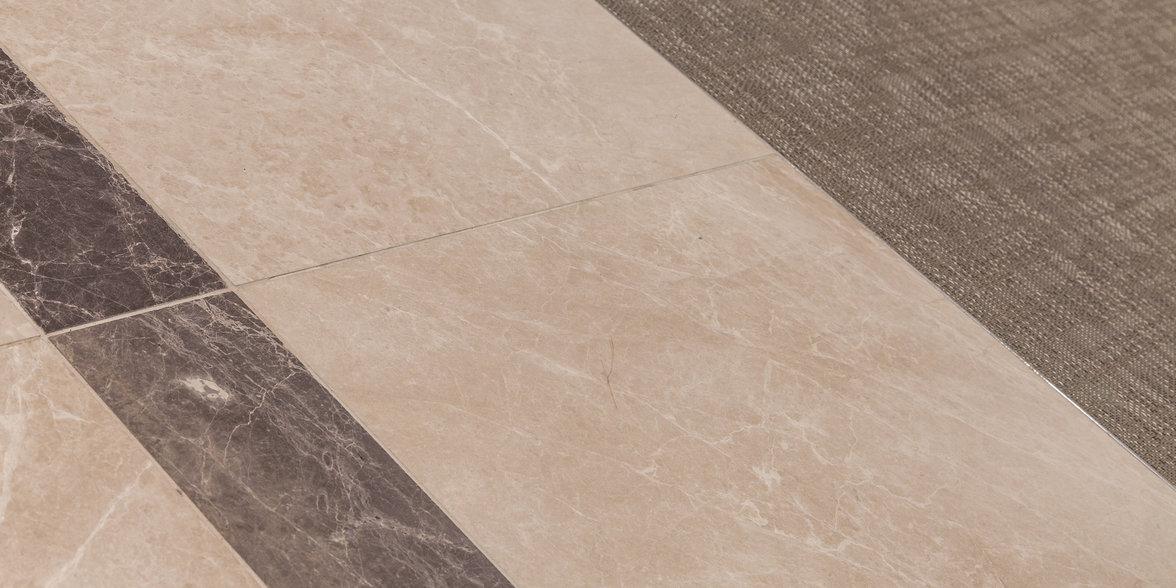 What was your highlight?
There were two highlights for me both in the reception area. We commissioned a local artist to produce a beautiful panoramic pen and ink drawing of the London Skyline which we had resized and digitally printed to form a striking mural, and we also commissioned a traditional brass and glass 4-faced station clock to hang in the centre of the space over the main seating area.
What role did Bolon play at St Annes House?
Bolon was key to us fulfilling the client's brief for longevity of finishes on the project. We specified Bolon for all the communal corridors, the lift lobbies and the lift floors for its stylish looks and hard-wearing properties. In the lift cars we really appreciated the lightweight nature of the material. We also benefited from Bolon's acoustic properties in effectively damping down noise in the long corridors.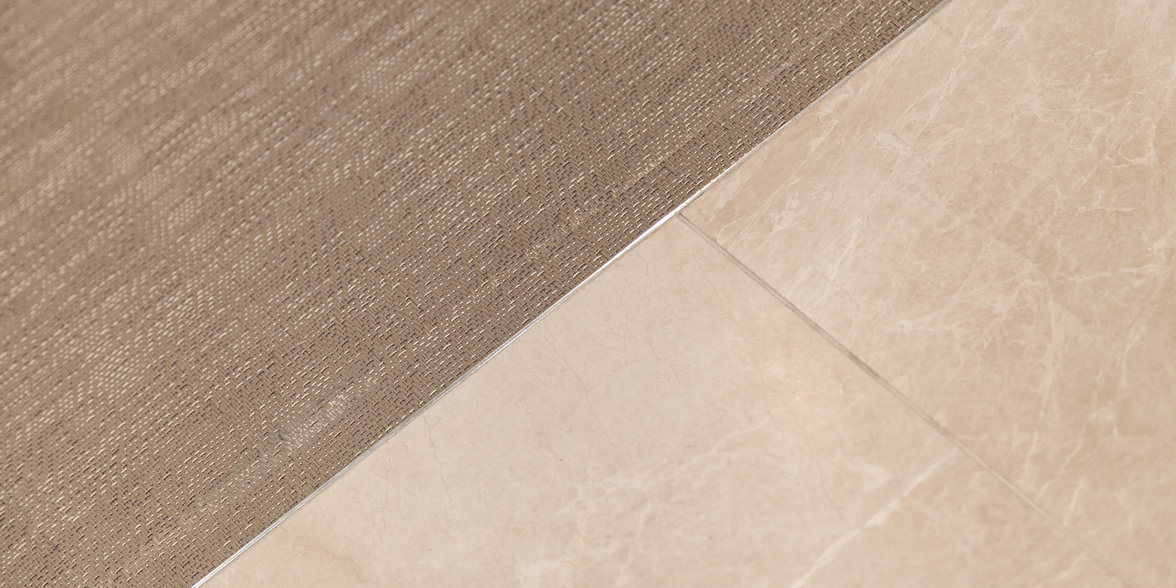 Would you recommend Bolon, use Bolon again? How was your experience working with Bolon?
I wouldn't hesitate to use Bolon again. The company is great to work with and super responsive when it comes to sampling and technical information. It's great for high traffic areas and never seems to flatten or get tired looking.
How did Bolon help you create your desired colour scheme?
Bolon were definitely a key component of the look we achieved for the common parts at St Anne House. The schemes in these areas had to be quite simple so that they could be easily maintained. With so many short stay tenants moving in and out all the time the walls are being constantly touched up, so we used Bolon to provide the main visual interest in terms of colour and texture.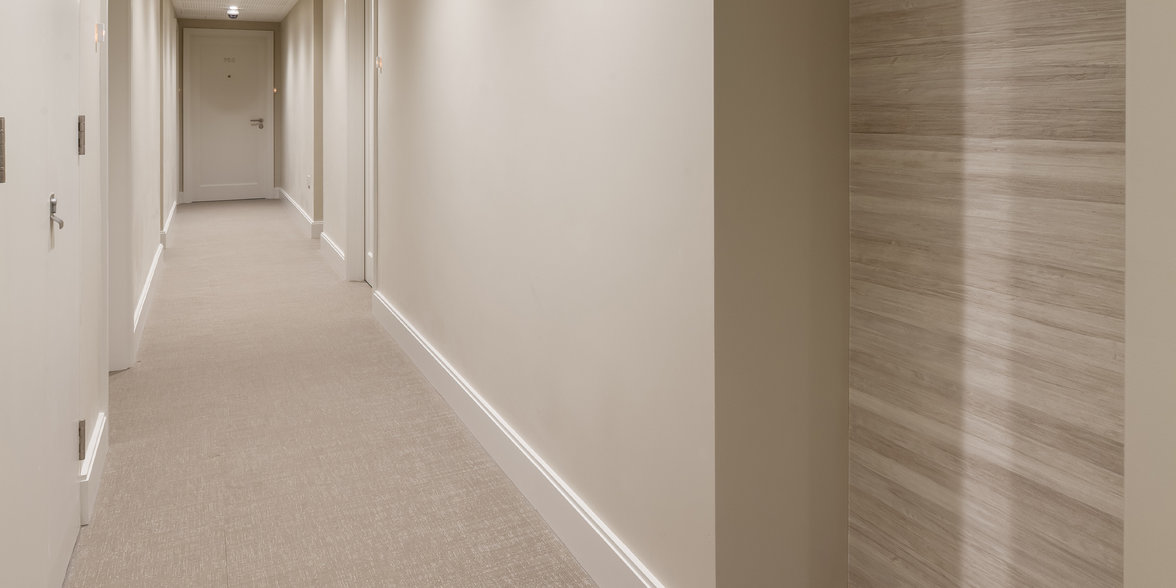 At Bolon we are constantly improving our products to be more sustainable. What do you think lies in the future regarding sustainable materials within residential builds?
With the recent UK "Interior Design Declares" sustainability declaration, all designers are being strongly encouraged to interrogate their supply chains and specify materials more thoughtfully. 27% of our UK carbon emissions come from our residential buildings, so it is imperative that we all specify sustainably starting right now if we are to have any chance of meeting our 2030 net zero emissions target. Bolon have always been in the vanguard of the drive towards sustainability, with their recycling program so its good to know they are still working hard to improve their products still further.
Learn more about multi family residents in our sector brochure here →

Photography - Jon Bond