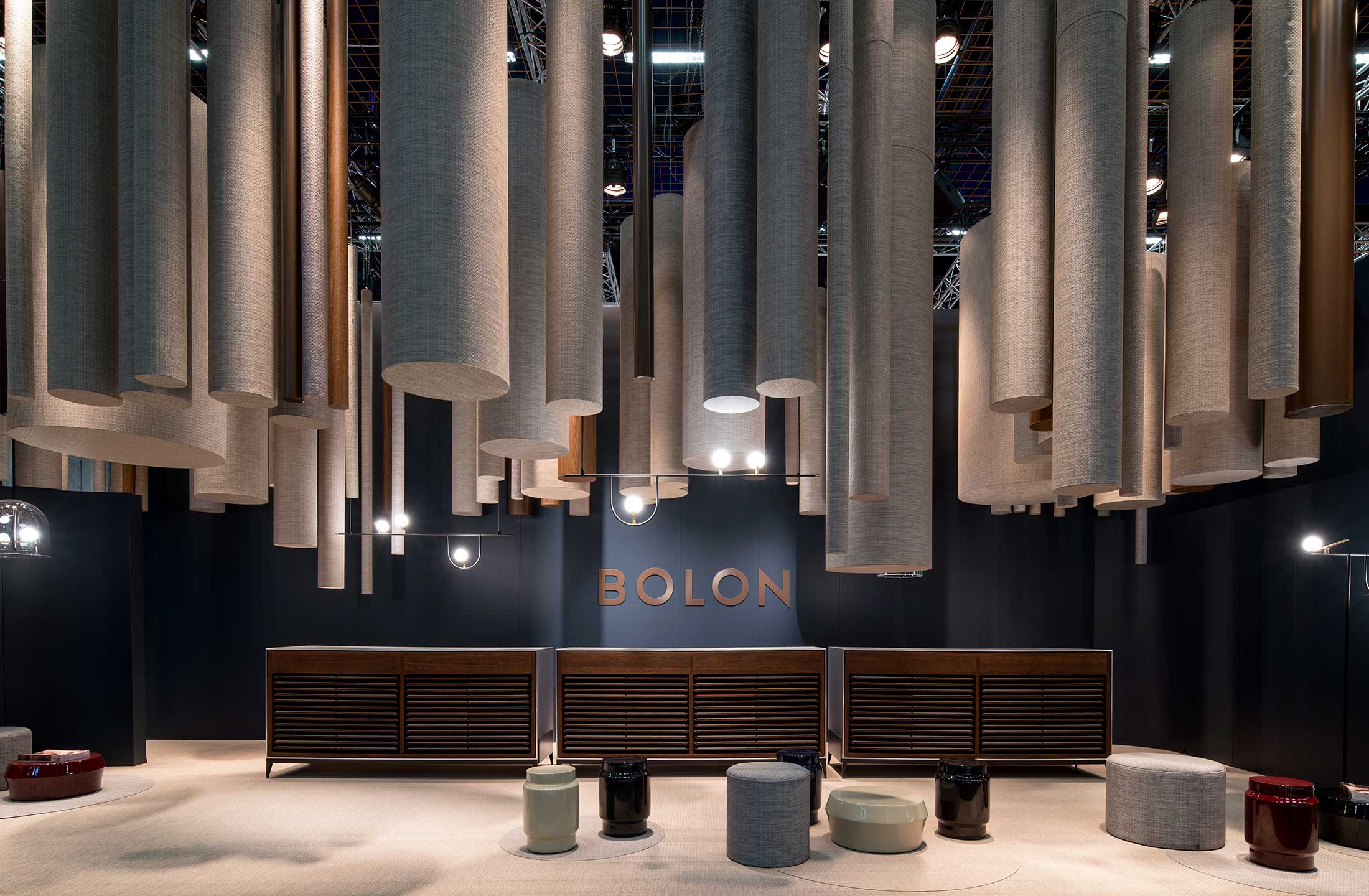 Designad av Neri&Hu
Bolon inledde sitt samarbete med den Shanghai-baserade designstudion Neri&Hu inför Stockholm Furniture and Light Fair i januari 2018. Sedan dess har samarbetet med den framgångsrika studion fortsatt i form av Elements-installationer på samtliga mässor Bolon har besökt under året. Elements-installationen består av pelare i olika höjd och bredd, klädda i material från Elementskollektionen, vilka hänger ner från taket och skapar en finstämd upplevelse som påminner om det skandinaviska skogslandskapet.
The Association of Finnish Interior Journalists
The association of Finnish Interior Journalists består av 50 journalister anställda på ledande finska mediaorgan eller I egenskap av frilansare. Medlemmar i organisationen drivs av att publicera artiklar inom interiör design. Läs mer om organisationen här.