ELEMENTS INTERPRETED BY NERI&HU
Bolon's stand this year was exclusively designed by Neri&Hu Design and Research Office. Drawing on the fundamentals of nature, the installation fused Scandinavian functionality and Asian simplicity – connecting the minimalist ideas that often express themselves in Scandinavian and Asian design. The installation highlights the new flooring collection Elements which is inspired by nature.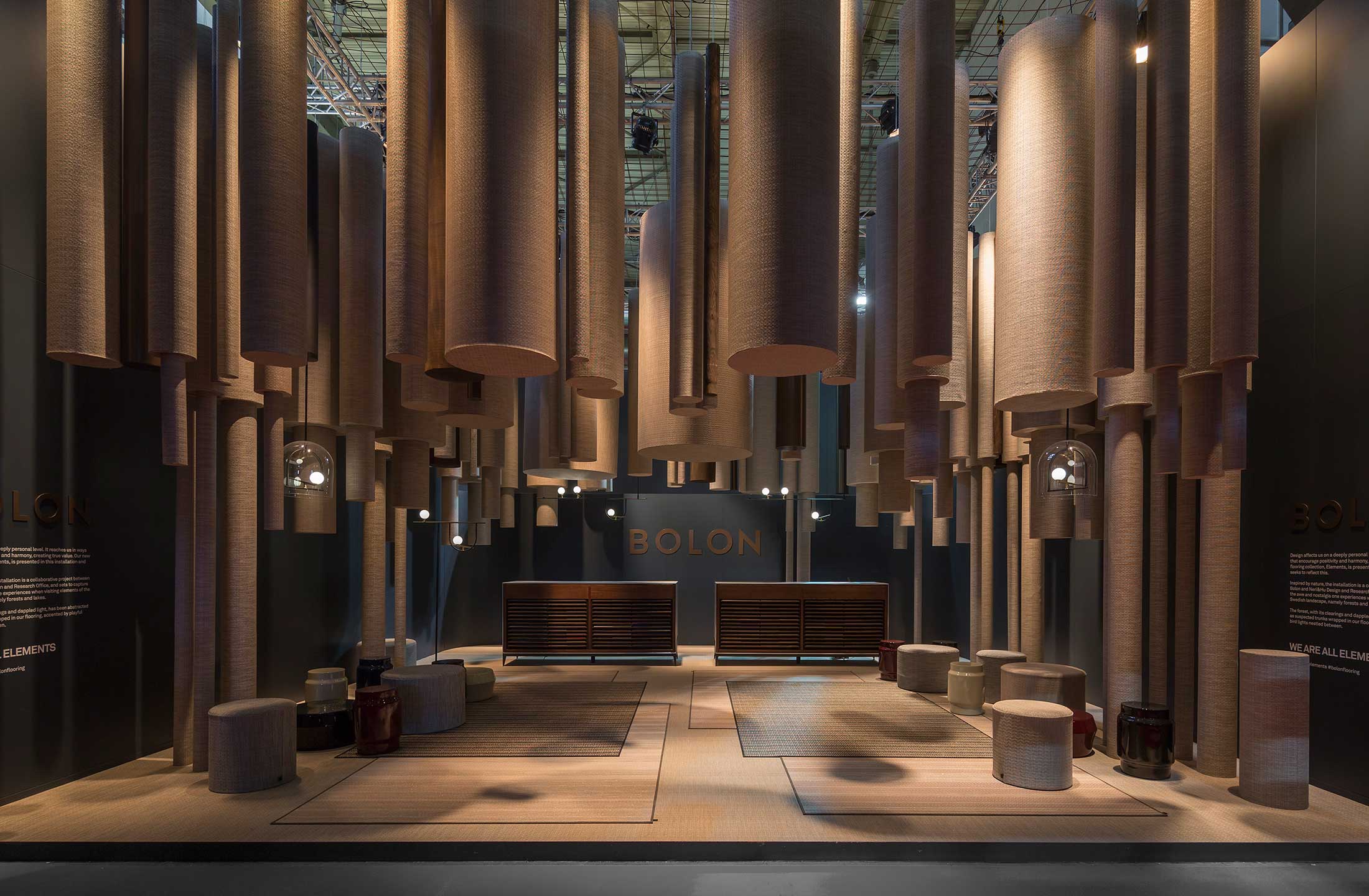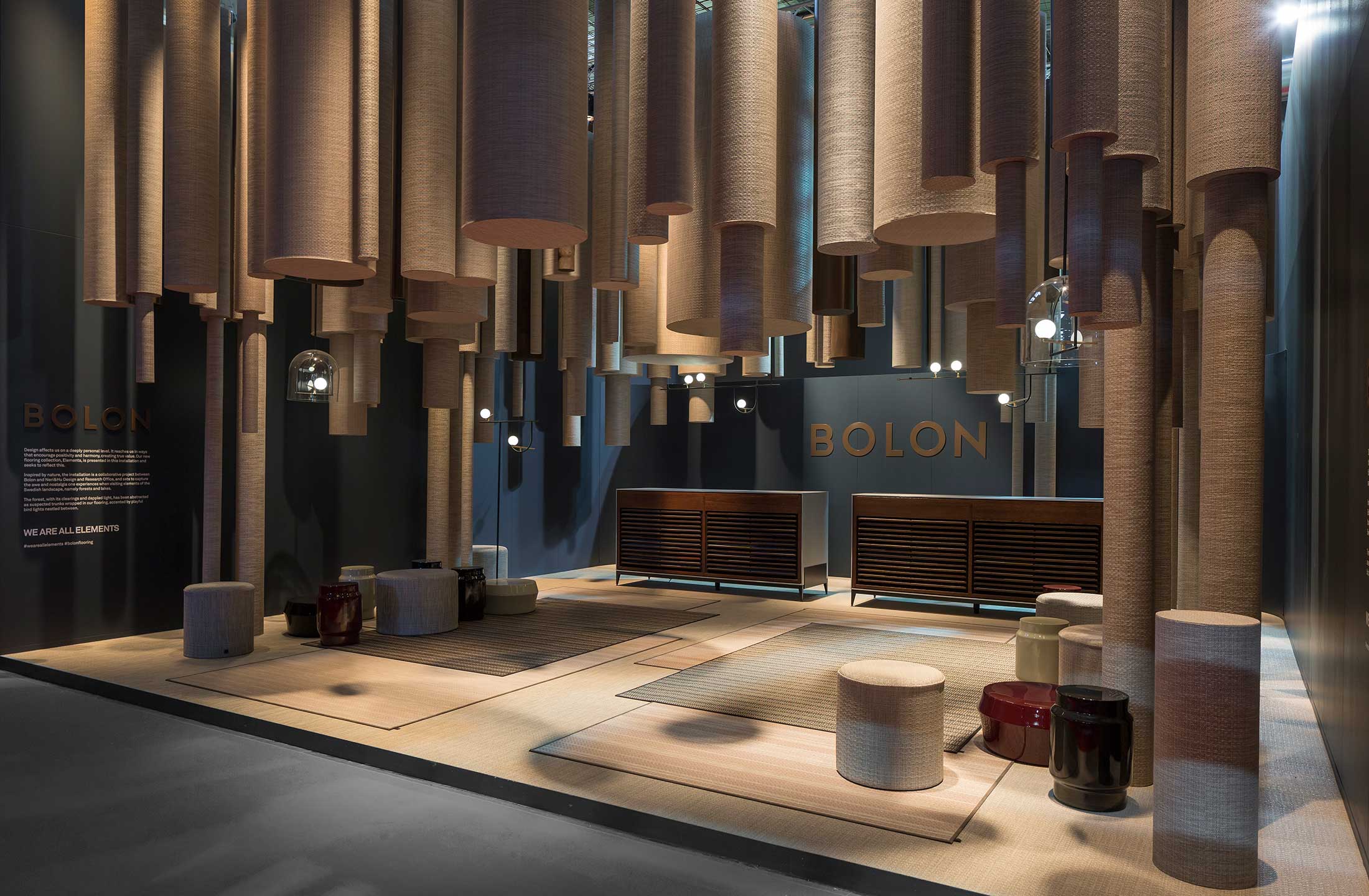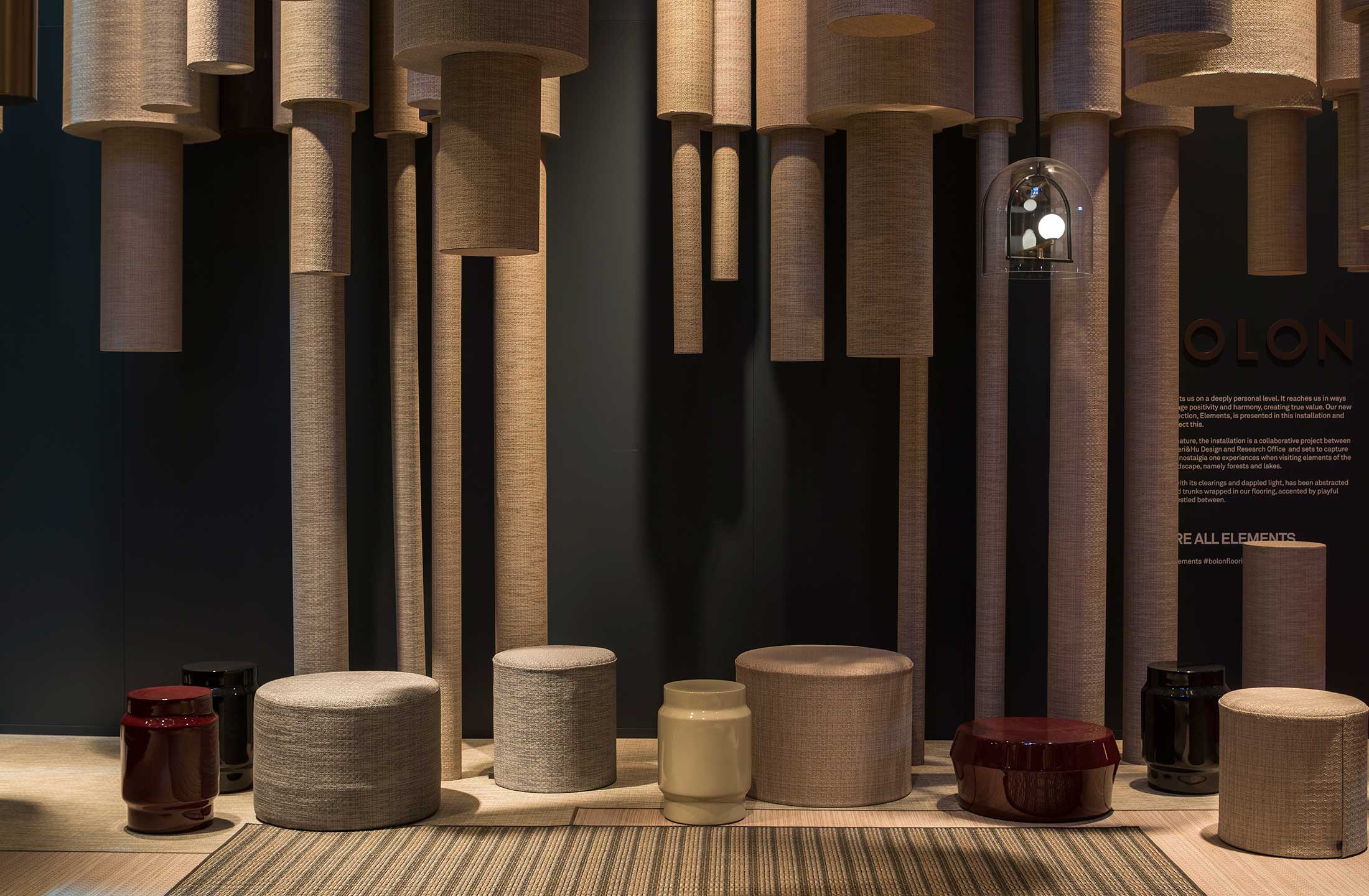 Bolon x Stephen Burks x BD Barcelona
Salone del Mobile has gone from a furniture fair to a design event in which the world's most devoted design enthusiasts experiment with new innovative ways of exploring their material, products and ways of inspiring their visitors. Bolon's collaboration with Stephen Burks for BD Barcelona is such an example. 
 
In an endeavor to explore the creative potential of their material, Bolon teamed up with Stephen Burks and BD Barcelona to create a fabric and a furniture range which breaks fresh ground and push at the boundaries of what it is possible to produce on industrial looms. The result, Grasso, was presented in BD Barcelona's exhibition during the fair.  
New rugs
​Except Grasso, Bolon released four new rugs, two Villa La Madonna and two Duet, during the Milan fair.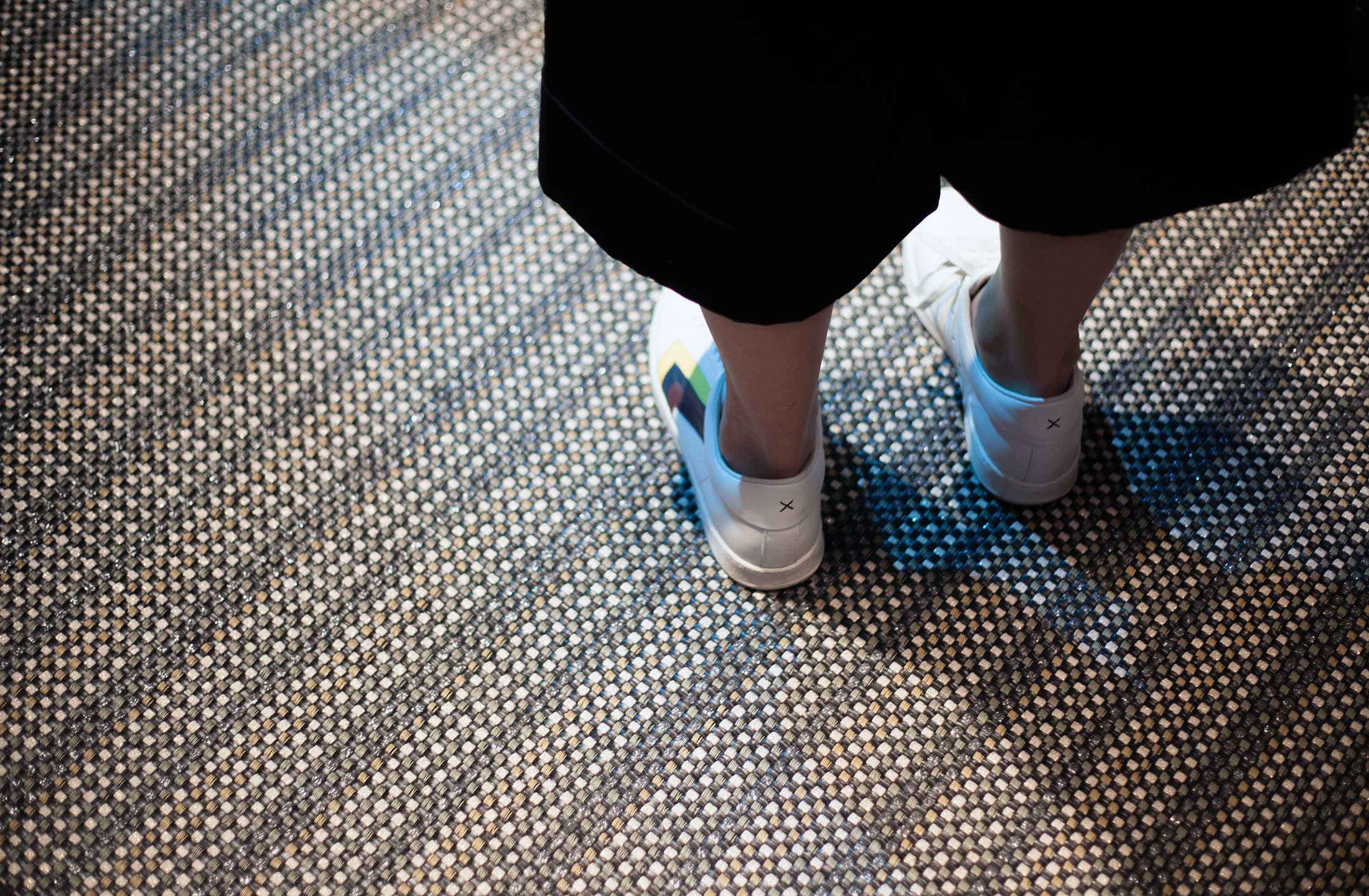 Bolon's new rug assortment expands the original collections' tones of wool and vinyl threads with a subtle shimmery aesthetic, but in a whole new colour palette, including; rusty brown, khaki green, beige, green and grey – colours which advance the collections' textile appearance to incorporate tweeds and woven linen.  
BOLON FEATURED IN HEMMA
On the initiative of Visit Sweden, the Swedish Design Moves project brought to Milan a selection of Swedish companies and designers, including Bolon, who look at the future while providing a functional and aesthetic approach to space and furnishings. 300 squaremeters of Elements was featured in this exhibition which was located in the heart of the Brera district.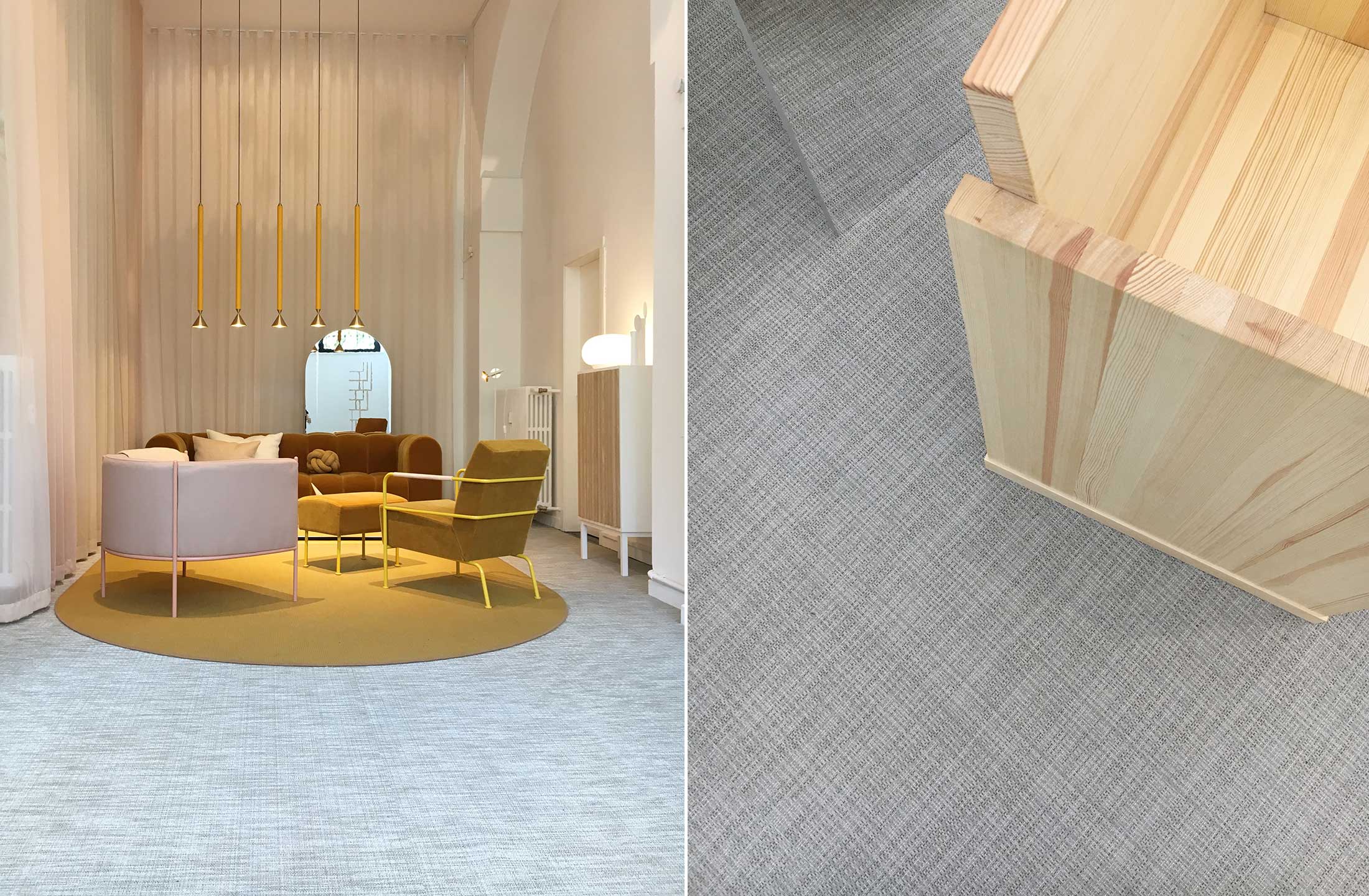 Bolon will return!
There was no shortage of innovative exhibitions, showrooms, art and designs projects hitting both the fair and Milan's design districts during the annual design week. This year saw various impressive designs and concept which inspires Bolon to come back next year with new ideas and innovations. 
Welcome again next year!