A statement workplace
Samsung Design Europe's move to 70 St Mary Axe reflects their constant drive for innovation and future-facing ideology. Oktra and McLaren Excell architects collaborated to detail and build a refined, timeless work environment that references both European design philosophy and South Korean heritage. The studio is more in line with Samsung Design Europe's brand; it's a human-inspired, minimalistic, blank canvas where creative thinking can thrive.

Embracing new work models
As a business of forward-thinkers and industry leaders, Samsung Design Europe had already decided to shape their workspace around hybrid working before the pandemic. They saw the power of a meaningfully designed environment to unify and engage staff and aid the transition to more flexible and agile ways of working. A blend of meeting settings, social areas and studio space allow employees to alternate their work setting during the day - stimulating creativity and reaping the productivity benefits of task-based working.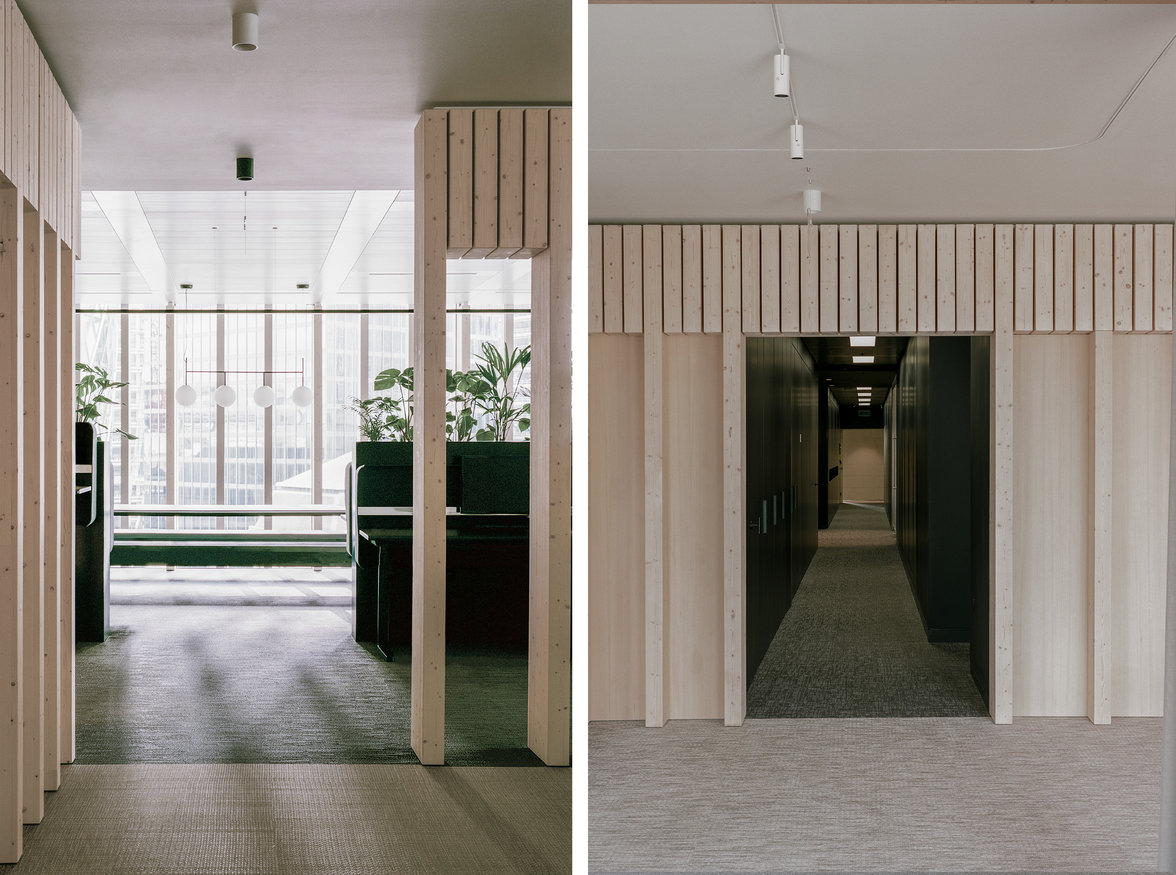 User experience
Contrasting light levels add refined drama to the user experience. Entrants travel through an enclosed, low-lit lobby before emerging into the bright, open plan that instantly calms with its soft materiality, biophilia, and restrained colour palette. The timber slatted wall then shapes the interior and invites users to explore the space. Wrapping around the meeting rooms and breakout space, the Korean inspired structure uses FSC-certified pine and adds tactility and scale to the studio.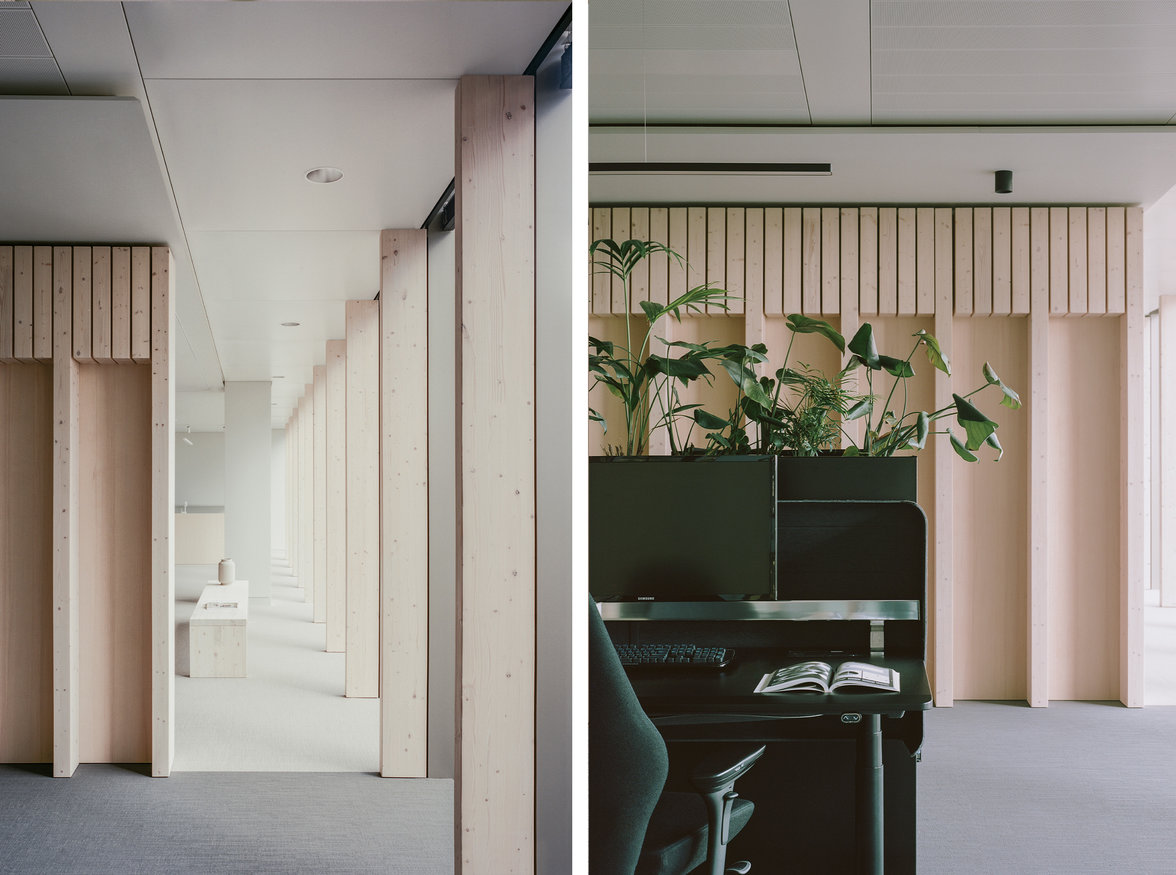 Encouraging interaction
The breakout space and kitchen provide the opportunity for social interaction and encourage employees to take time away from their desks in a relaxing environment. A linen curtain adds warmth and divides the breakout space and studio, while providing the flexibility to customise the space for internal and external events. While the communal space remains largely tech-free to allow staff to unwind, the board room features 'The Frame', Samsung's iconic super-slim TV resembling artwork for video conferences.

Workplace efficiency
Product design and development teams work in the atelier, an open desk area and workshop supplemented by informal collaboration spaces. 3D printing facilities and a model-making room are also easily accessible from the main workspace which has been planned to connect every part of the studio and maximise the efficiency of the workspace.
Samsung Design Europe's new statement workplace is allowing them to unlock new levels of productivity thanks to an evolved working model, and they can demonstrate their products to visitors and clients in a professional environment befitting of their world-class brand.
Bolon, Silence and Elements runs throughout the project adding sophistication to the minimalistic soft material palette.
Architect: Oktra and McLaren Excell architects
Photographer: Lorenzo Zandri