How did Bolon flooring help visualize your idea for the main exhibit?
With Bolon it's easy and fun to play with colors and shapes. It's like an endless source of possibilities, which can sometimes make things also hard with the decisions. We wanted to create different areas, spaces and shapes with flooring, and that is especially where Bolon is brilliant. Our whole second floor is red from the stairs to the floor and to the walls. We have also painted shapes on one wall that continues to the roof and also to the floor with the same colored Bolon so the floor is like a seamless partner here.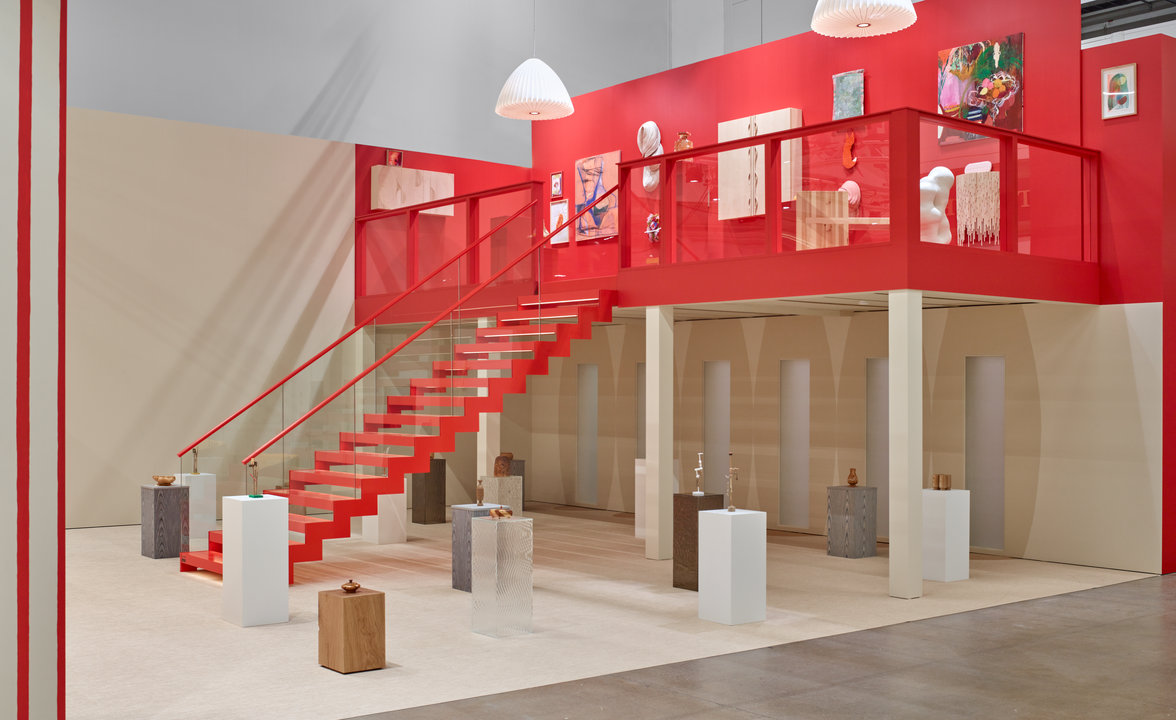 How does the flooring connect with the Together theme?
The Habitare 2023 theme, Together, highlights the sense of togetherness in challenging times. The theme also explores our changing world, and how, together, we must consider new perspectives on consumption and living. In the end, it is a reassuring thought that we are part of a global community that is breathing in the same rhythm.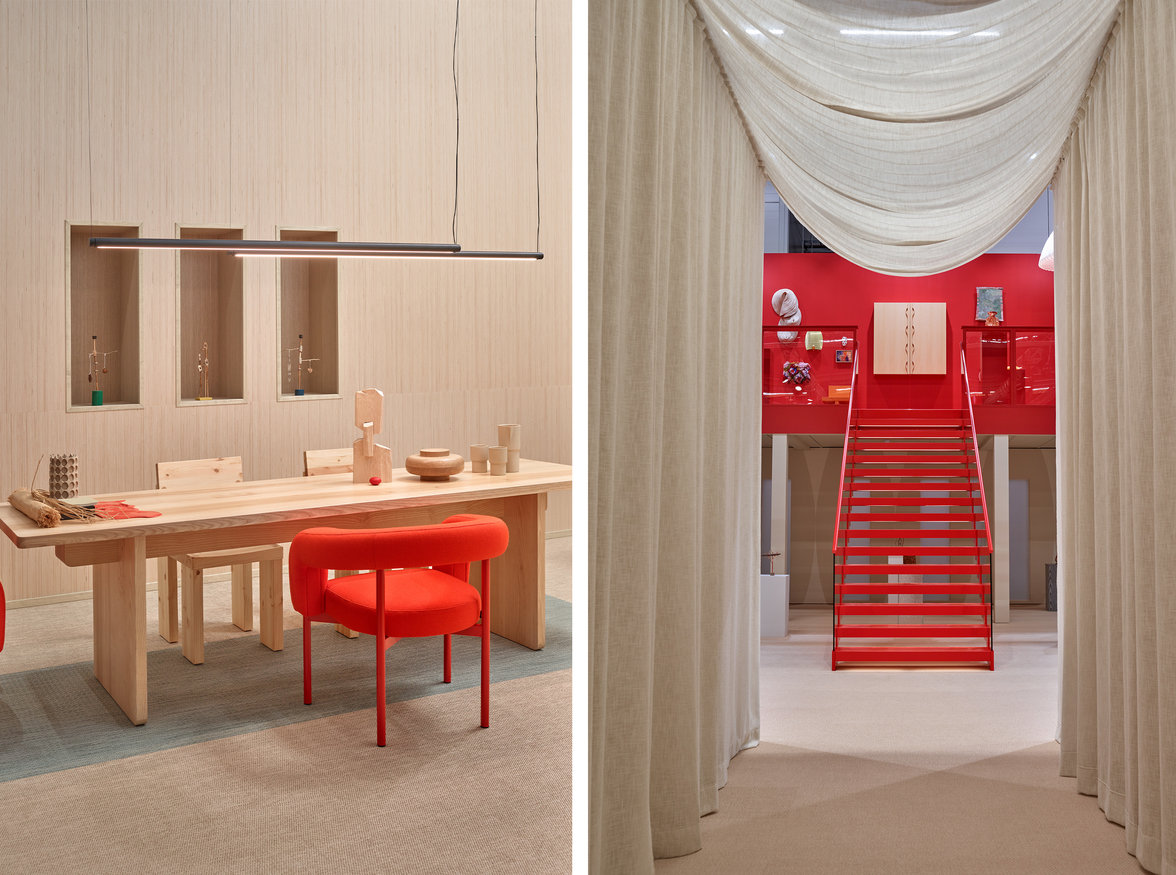 Floor is something that brings people together, if you think about it, the floor it's actually a physical connection between the people who are on it. We see Bolon as a brave and inspirational brand, who takes responsibility seriously and is not afraid to share their values. That is pretty much what we are hoping to bring to the fair and to the people with the exhibition, so it's difficult to think of a better match.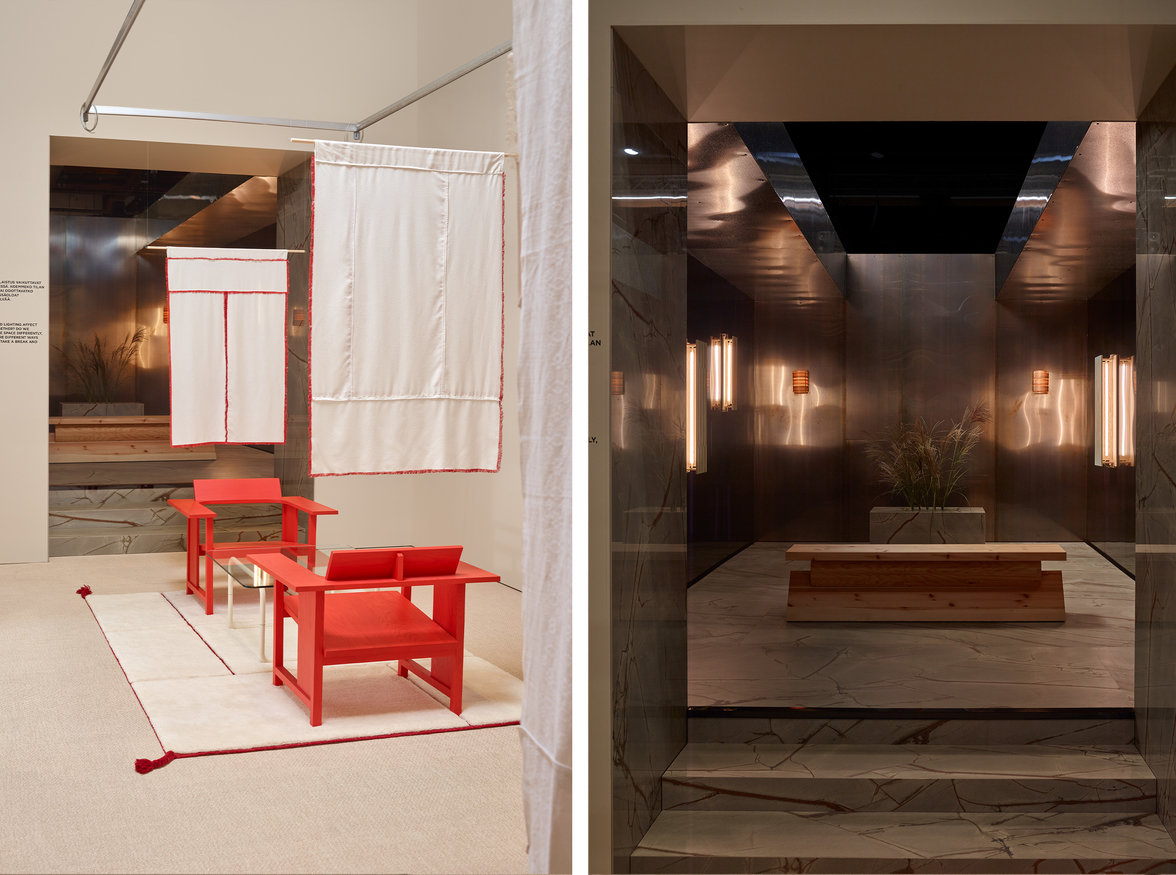 Photography: Katri Kapanen