Beside the duo, interior designer Gustaf Westman resides in the space, as well as Bolon Creative Director, Annica Eklund - creating a true melting pot of color and creativity.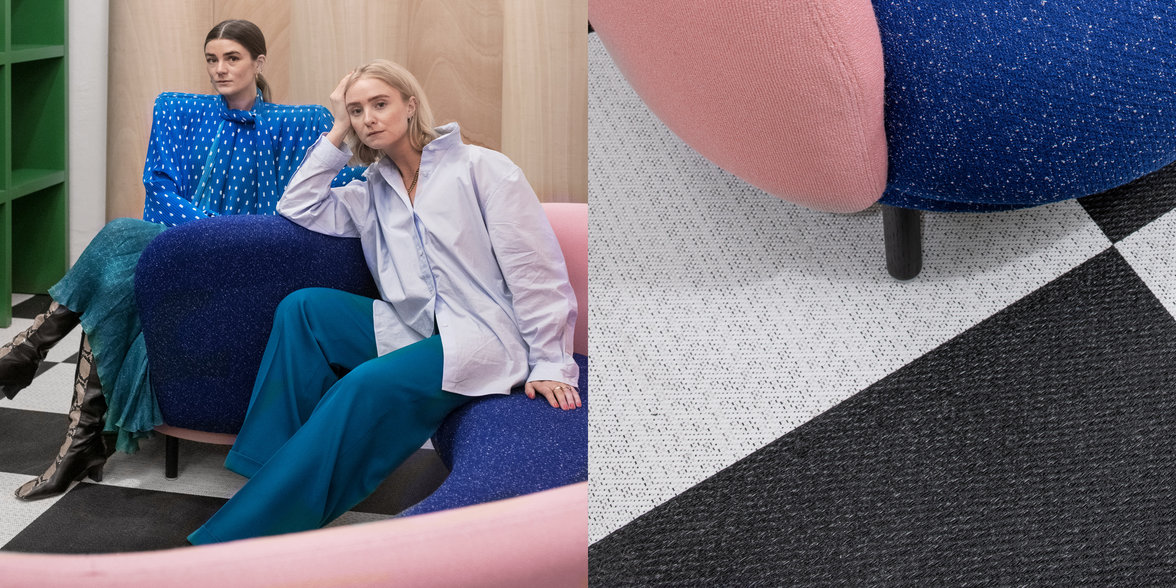 When designing the office Bolon flooring was a given. Making use of the large color palette, Bolon Studio Tiles and custom installation the result is hyper modern with nods towards the Memphis Group.
The images, shot by Andy Liffner for Massproductions, showcase the Hobnob Journal design for the Massproductions Dandy Chair.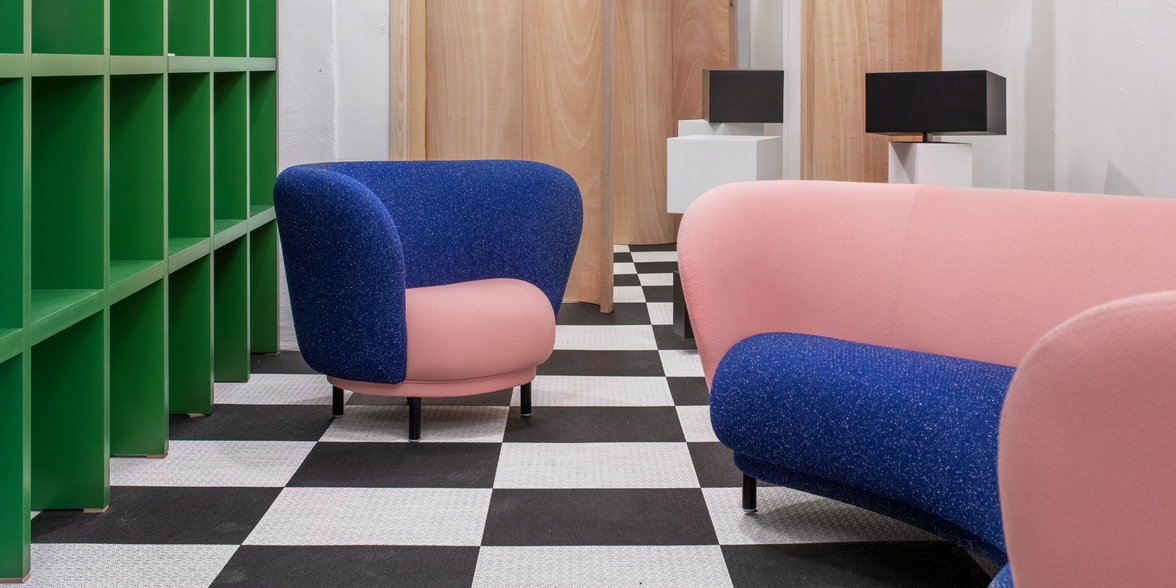 "When we started sourcing fabric for our version of the Dandy we thought of it as an outfit. We wanted the fabrics and colors to contrast. The rough boucle against the more settled one almost gives the fabrics a three dimensional feeling. The result is really a piece and has proved itself to be a conversation starter. Blue and pink forever. "
Read more about Massproductions here and explore Hobnob Journal here.