Mer Architects in Stockholm is an architecture studio focused on interiors and, since about two years, digital architecture. Within the field of digital architecture and design they have worked with clients such as HEM, Massproductions, Swedese, Abstracta and Källemo.
Architect Niklas Larsén, project leader for the creation of the Bolon VR experience, has been with MER Architects for eight years. With a background in fashion design, his interest in the crossroad of digital development and design has been instrumental when guiding the brand through uncharted territories. It took approximately 500 hours and a team of two architects, one VR developer and two 3D artists to create a VR experience that reflected the Bolon brand with its combination of history and constant movement forward. Together with the creative team at Bolon they took the brand into the future with a great deal of respect for the past and present. The visualization of Bolon was placed in The Obeon, the first virtual market where companies and creatives can showcase their brand, vision and products in virtual/augmented reality. In the Obeon creatives and brands can rent space by the square meter in order to offer clients and customers a new take on their brand and products. This platform has the potential to redefine the idea and concept of fairs and change the traditional way of thinking of marketing.
Augmented Reality (AR) or Virtual Reality (VR)? What pros and cons are there?
It is not a question of which one is the best because one shows a digital space and the other our physical space with digital elements in it. What most people agree on is that the future will present a combination of the two. This means that when you visit a digital space, just like the one that we have created for Bolon, you can place a digital product into the physical world and see how it will fit your project or home. Visitors will be inspired by how to work with products in new and exciting ways. It is not a question of which one is the best because one shows a digital space and the other our physical space with digital elements in it. What most people agree on is that the future will present a combination of the two.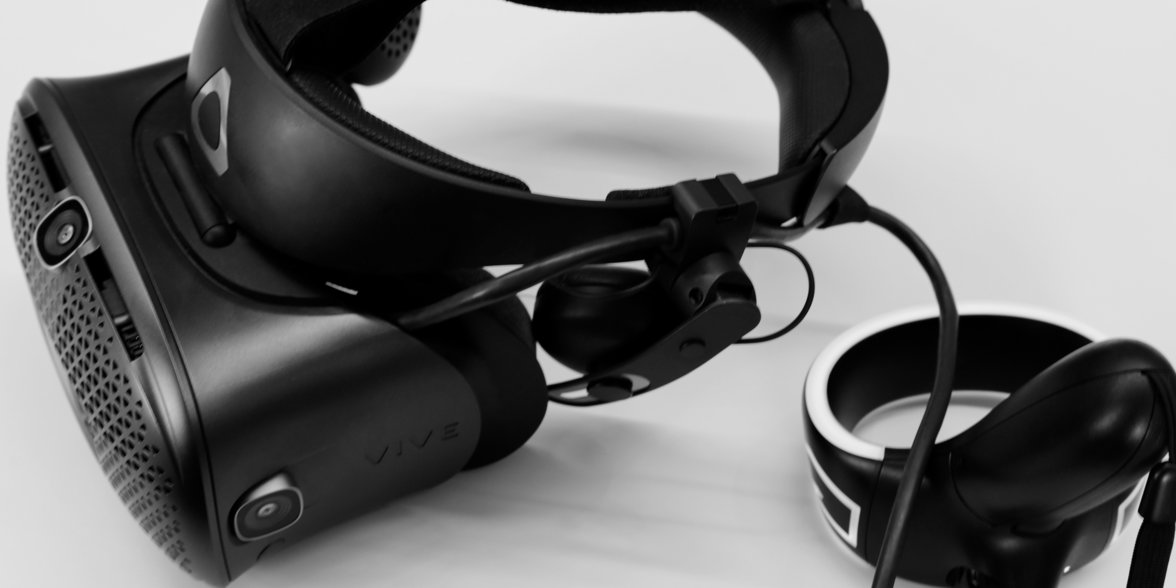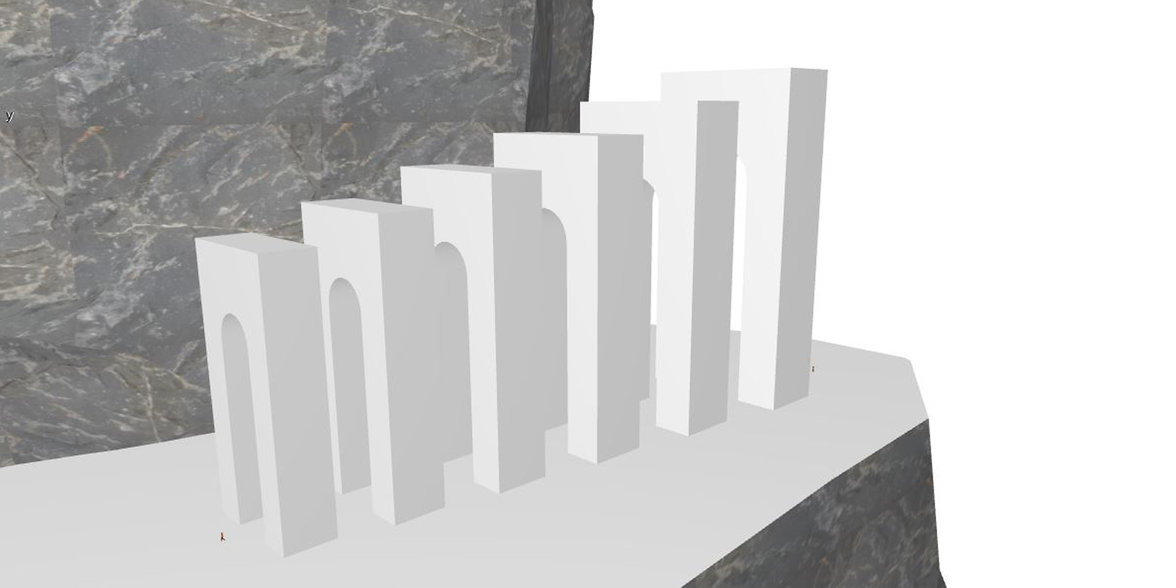 Do you think VR will change the future of design and what unseen potential is there?
– Totally! We believe that the internet will change from the 2 dimensional pages we have today to digital spaces like the new Bolon showroom. So, if you mix the best from the internet as we see it today with the advantages of our physical world, you have the future of VR or MR (mixed reality) and unlimited potential.
What has been the most exciting part in this project, taking a third-generation family flooring business within the B2B sector, to the virtual world?
– I always answer the concept phase, but the process of digitizing the Bolon product was equally as exciting. Overall it was the process of capturing the Bolon brand in a whole new context as it was a challenge to decide what to keep from the "real physical world" so that the visitor can recognize it and at the same time add new elements which are available in the digital world.
What has been most challenging?
– Digitalizing the Bolon product and realizing our goal to create the ultimate space for understanding the Bolon product and brand.
So, how do you transform a physical product such as flooring, to a digital product and remain true to brand identity and the brand's history?
– We can't replace the physical product but what we can do is to make the digital experience of the product better. We have had the opportunity to work really closely with Bolon through the whole design process, in fact me and Annica had had several meetings before we got started where Annica explained her vision and where I tried to mold those ideas into a huge virtual space that breathes the Bolon brand.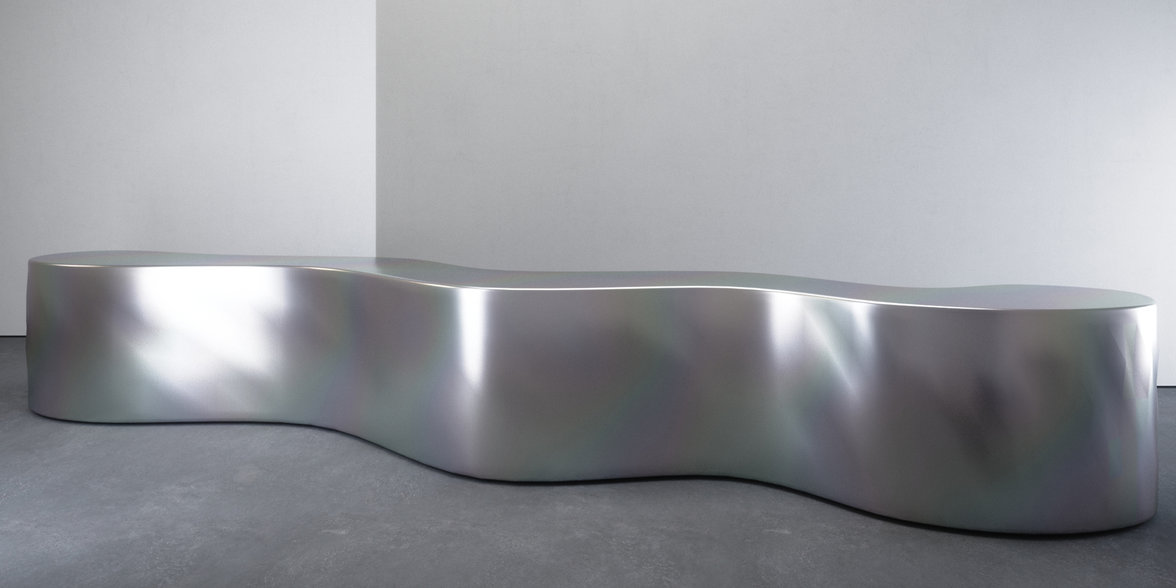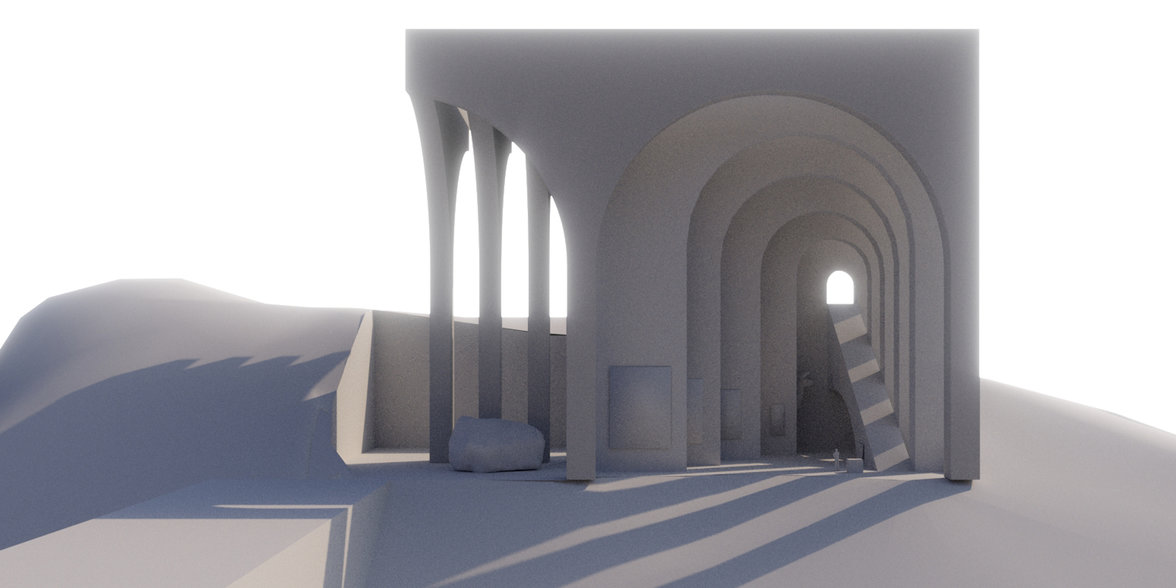 What can we expect from the final result?
– You can expect Bolon's sense of humor mixed with inspiring spaces and a great understanding of their amazing floors!
In the future, do you think photo-realistic images will replace traditional photos?
– In some places absolutely, in many absolutely not. Digital imagery has always tried to look as real as possible and traditional photography has become so manipulated so that it looks digital. I think that we will come to a place where the digital will stop trying to look like something that it isn't and be more true to what it really is and vice versa.
So, how long will VR have momentum?
– In my opinion it hasn't even begun. We believe that when the obstacles of pricing and un-smooth hardware have been overcome the real advantages of VR will blossom.
As the world is rapidly changing and the process of transformation to a more digital life is becoming complete - what are your predictions regarding the future of work/workplaces?
– In general I believe that during this year we have realized the benefits with working from home and the digital advantages of meeting online but it has also made us realize how much we as human beings love to be together. We can't/don't want to go back to what it was. The new workplace is not only a physical office but also my home or place where I want to spend my day and the digital space where I meet a lot of my colleagues and business partners. I think that every space of the workspace has to be adapted to meet its full potential. The office will be extremely important for the physical meeting and a space for collaboration and a home for company culture. It has to be adapted just for this at the same time as the home can be the best place for focus and where the virtual space can be optimal for us as designers and producers. Here is where we can meet and interact with ex. a virtual prototype of a product.
Where will it end?
– I have no idea but everything is really exciting right now!