ASTHMA & ALLERGY FRIENDLY - All collections are recommended by The Norwegian Asthma and Allergy Association (NAAF).

BETTER INDOOR AIR QUALITY - Bolon has VOC (Volatile Organic Compound) emissions well below recommended levels.

NO HAZARDOUS CHEMICALS - Our floorings are free from additives such as phthalates or heavy metals which make them a good choice for both man and nature.

HYGIENIC - Our floorings are impervious to any spill or mess which makes them easy to clean and maintain, essential today when hygiene is more than important.
Three projects that combine the challenges of high traffic and hygiene are the Geelong Hospital, Clinica Diaz Bonilla and EOS Wellness Spa.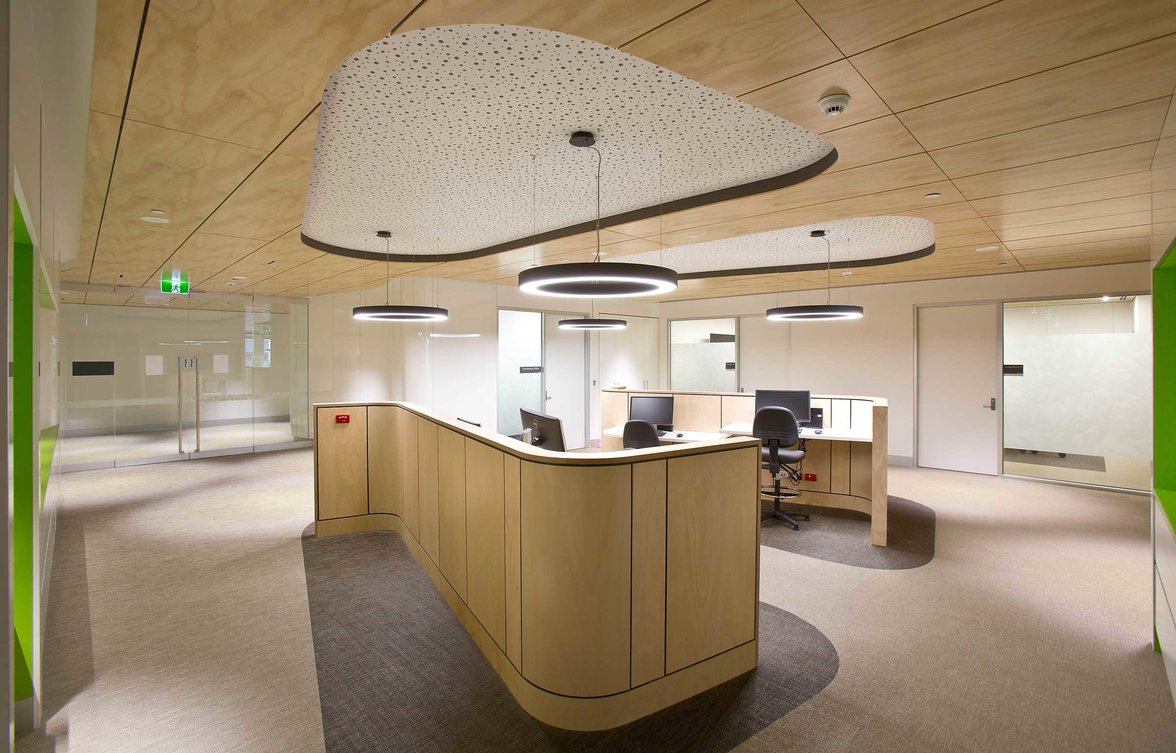 GEELONG HOSPITAL
The Supportive Care Centre at Geelong Hospital, created by Thomas Hanley is a soothing and modern healthcare experience. Bolon Botanic collection in Cilia and Tilia adds to the calm space.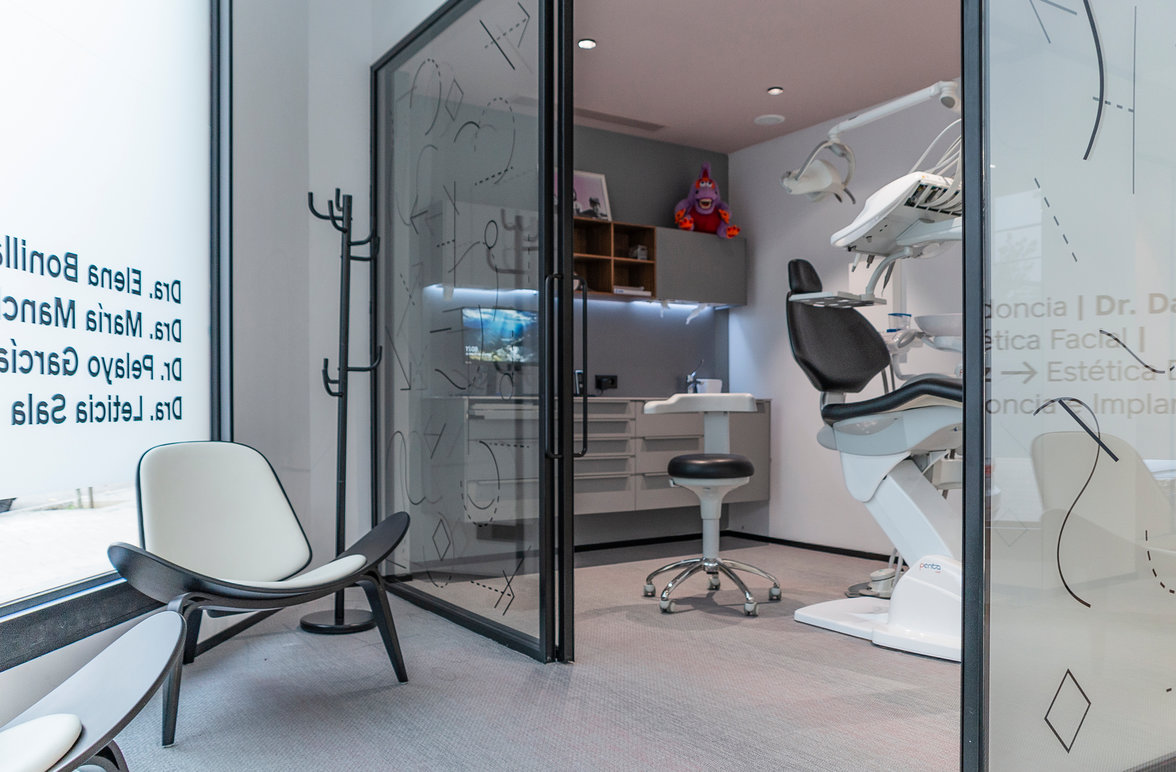 CLINICA DIAZ BONILLA
The modern dental office Clinica Diaz Bonilla in Madrid is a long way from your traditional dental office. In an attempt to make the visitor feel at ease and be comfortable, the architects at Madrid-based studio Romina Barbieri created a relaxed and stylish space through a neat pink colour setting, using Bolon Flow Coral Silver that contrasts the darker details. A top design dental office!
See more of Clinica Diaz Bonilla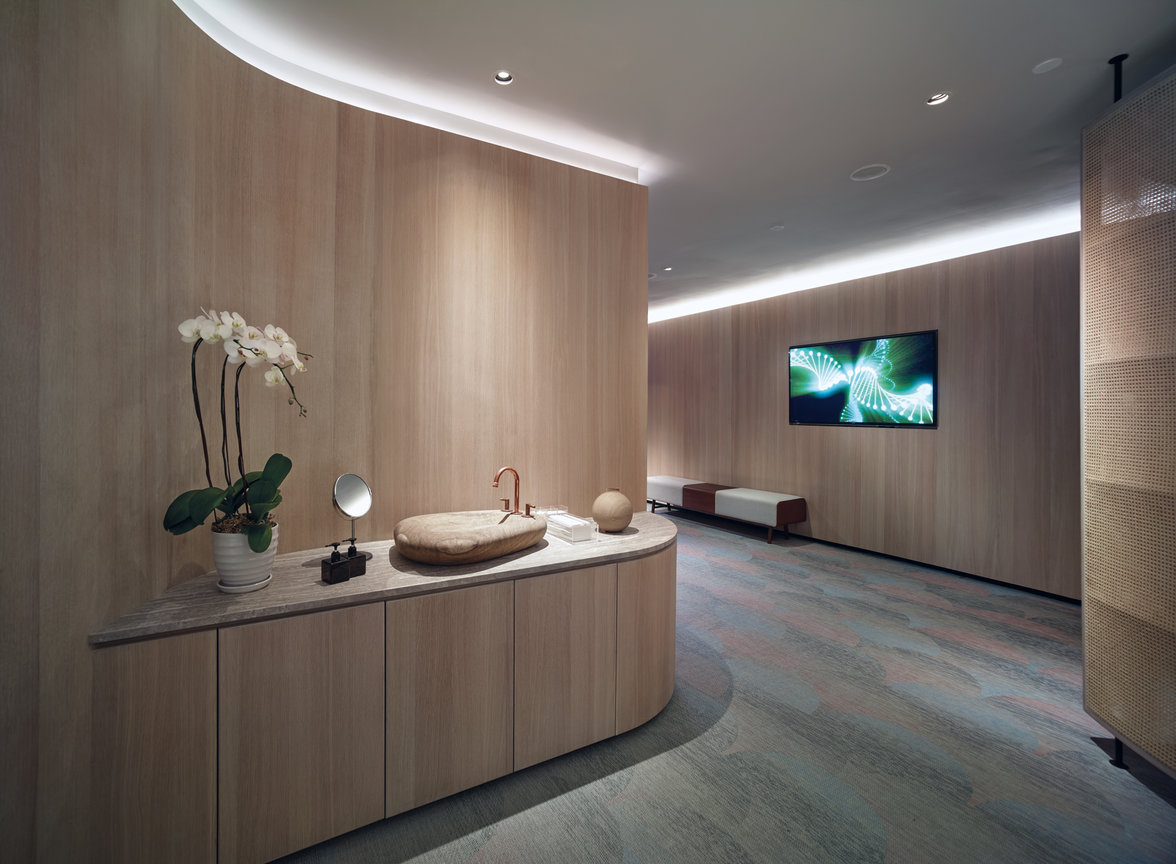 EOS WELLNESS SPA
The impressive EOS Wellness Spa in Kuala Lumpur is known for their tailored wellness experiences. Complementing the relaxed interiors are 90 square meters of Bolon Studio™ Scales, collection Flow in Stream and Coral add a soft and natural harmony to the space.
For more healthcare related projects and in-depth information on cleaning and maintenance please read more in our healthcare booklet below.