For the Art of Performance campaign we sat down and discussed designing floors, the challenges (and possibilities!) of the future and asked her to look in the crystal ball.
What will the future of flooring look like?
As I started my career in fashion, studying textile design and fashion prints in London I find it really interesting that my inspiration is the same. I look at the same things, fashion, textiles and ceramics. I think the medium I work with is different but the creative source stays the same. . Maybe that's why I don't see any restrictions in how to look at flooring design. It can be as creative and beautiful as a painting or as whimsical as a printed textile for a dress.
I find inspiration everywhere – at home , travelling or at work in the factory. I love things that are a bit off or things that others see as trash. Interesting things that challenge the eye - perfection is not my cup of tea.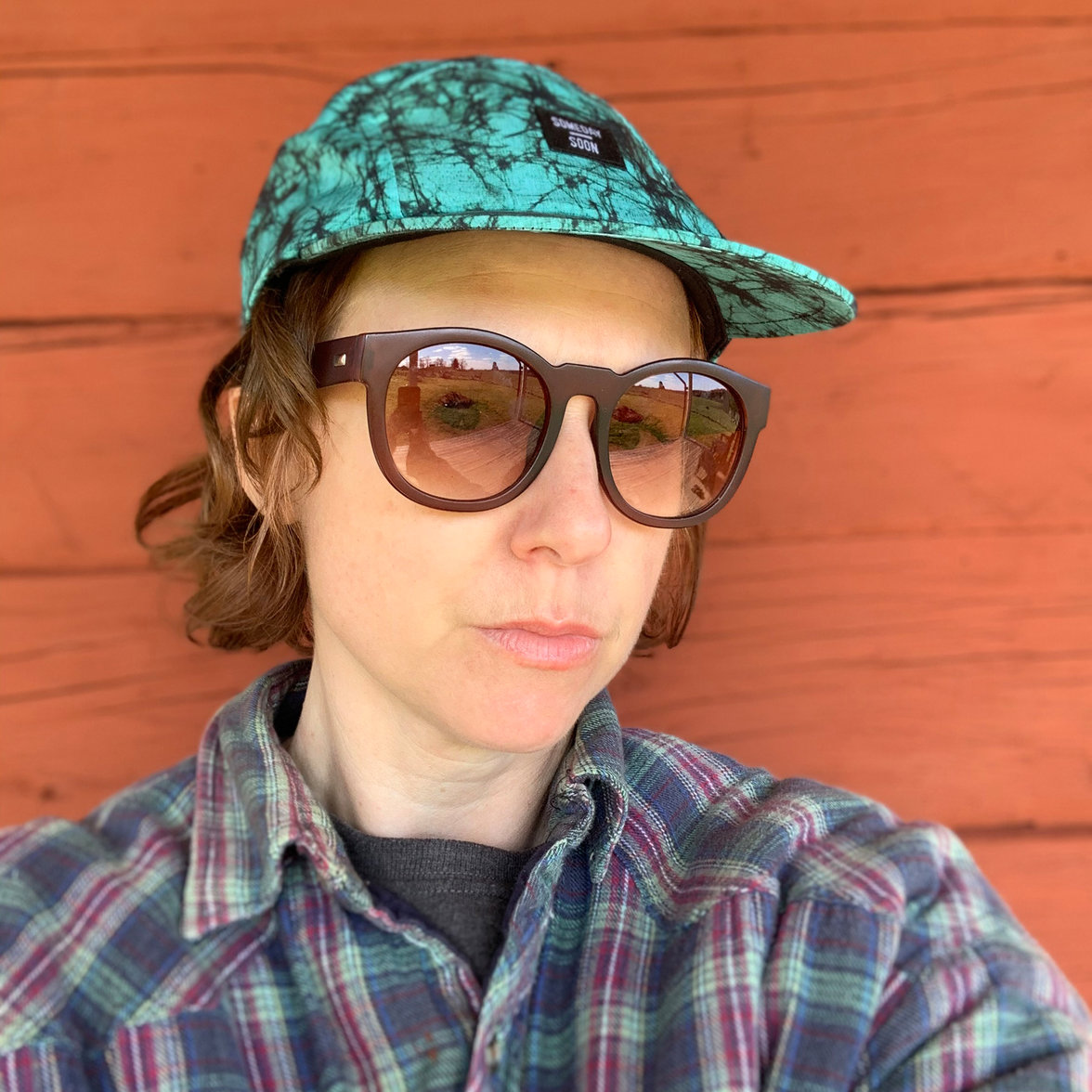 What does the design process look like? Can you describe the process of designing a floor? What is the biggest challenge?
We always start with an idea from something we picked up. We do research on colors, materials and looks we want to achieve and we work a lot with moodboards. The tactility is also really important, you need to see and feel different materials and add materials such as stone and wood to see the interaction with the flooring. The end customer is interior designers and architects so we need to look at our floor the way they do. We need to be both the creator and the client.
This year the design process looked a bit different – we did not launch a new collection rather a new way of looking and working with our flooring. The brief was to create something new and exciting with our existing collections. It was a really fun task! I tried to look at our collections more as a color pallet and a material rather than a finished product.
I wanted to create a new kind of space – a space where the flooring can be the center part. I think you can be as creative and bold as you want with our floors. It's just a matter of daring to be different!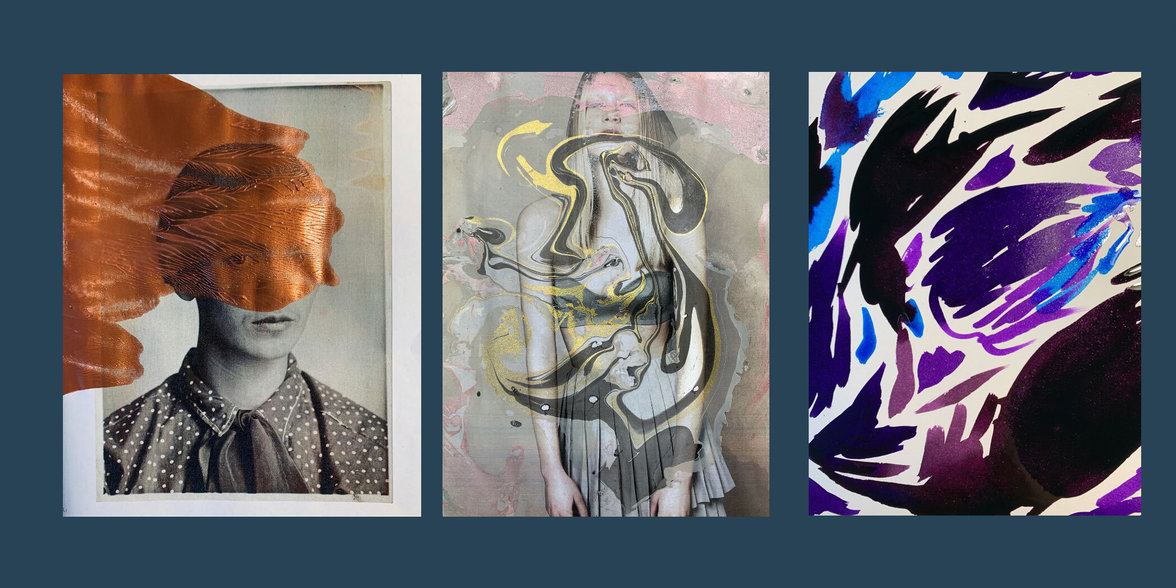 What does the future of design look like?
I think the future of design is bright! All that's happening at the moment forces people to think different, act different and to be creative. I also think that after isolation we will have the need to meet and socialize again . I think we will have a craving for colors and playfulness, something that differs from the serious times we're living in right now.
But I also think that we will have to be more realistic and have higher demands on sustainability which ties together with an increased corporate transparency. What and how do we produce and what do we stand for?
If the future is bright, what colors do you see in the future?
PINK, pink and pink! No maybe not just pink, but I definitely believe that soft colors like pink, peach and okra are on the rise, preferably matched with deep sea blue and green. The next big trend for flooring is colors that stand for recreation with a calm and soft vibe. Maybe as a result of these stressful and worrying times. Also, as a contrast to these happy colors we will see a pallet of softer hues, ranging from pale soft whites to warmer flesh colors. This will also represent the need for stillness and time for reflection.
When it comes to materials, what's on the rise? I think regarding materials – recycling will obviously be a bigger thing. Also, organic materials grown in labs feel interesting.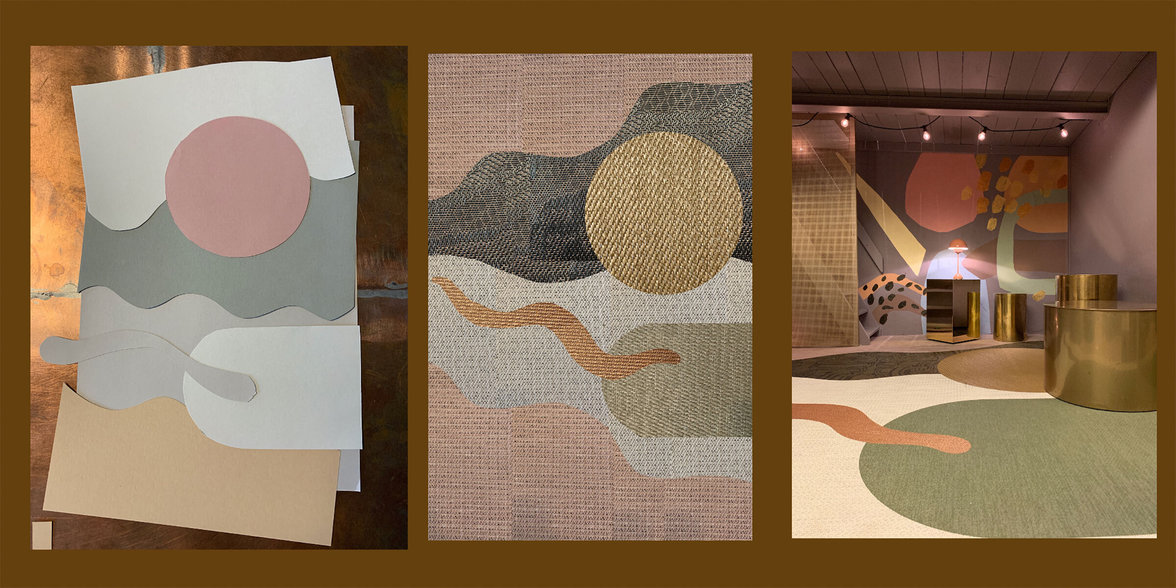 Speaking of interesting things - what's on your mind these days?
A trend I find interesting at the moment are these book circles people start online. The social limitations have given people the opportunity to travel and broaden their minds digitally!
Also the exhibitions and virtual design festivals that are held online are making things more accessible, people are sharing and making things left and right! I think this will have an impact on how we will travel and go to design- and furniture fairs in the future, companies are forced to be more digital and creative. I truly appreciate how people are getting more creative at home – knitting, sewing, making art and music - we're seeing the start of a craft revival!
And finally, what's the next big thing?
The next big thing is definitely a heightened version of this digital world. We will have to change the way the industry works and what we can expect in the future. Virtual Reality and Augmented Reality is coming!
Discover the possibilities of Bolon flooring by using our design tool here! →