What is durability to Bolon? And to you?

Durability for me is when something can endure both physical and visual wear and tear for a long time, especially flooring material. Just imagine being walked on every day. Bolon works towards the contract market which means that the flooring we make goes into a lot of different projects, from small offices to huge airports. The flooring we make must perform under those different circumstances and continue to look great, day after day.
The choice of floor in an interior is a big investment and after considering the constraints of a project, Bolon must be a safe choice for the client. If we continue with the look, I don't believe that design durability means a plain design. We offer a wide range of designs, from more neutral looks to the more expressive ones. Different projects, environments and clients have different needs. One thing though, when our design team works with colours, they stay away from the really trendy colours. We prefer to research our own brand specific colour palette that will stay relevant for a long time. That is durable.
We prefer to research our own brand specific colour palette that will stay relevant for a long time. That is durable.  Klara Persson, Head of product management
What makes the Bolon flooring so durable?

Bolon flooring is a sandwich! The top layer is woven PVC. This is the layer that meets the shoe. PVC is a good choice of material since it is durable in itself and we make floorings that are meant to last. A weave is a constructed thread system and there are two thread systems that meet, the warp and the weft. As a designer one has to make a good weave construction to make it durable. One can't expose a single thread for too much friction. The threads have to work together as a team! Underneath the weave is the backing, which consists of three layers; a thin top layer of PVC, then glass fiber and then a final layer of PVC. The backing stabilizes the weave and makes it into a quality flooring. So I would say that it is the combination of material and construction that makes the Bolon flooring durable!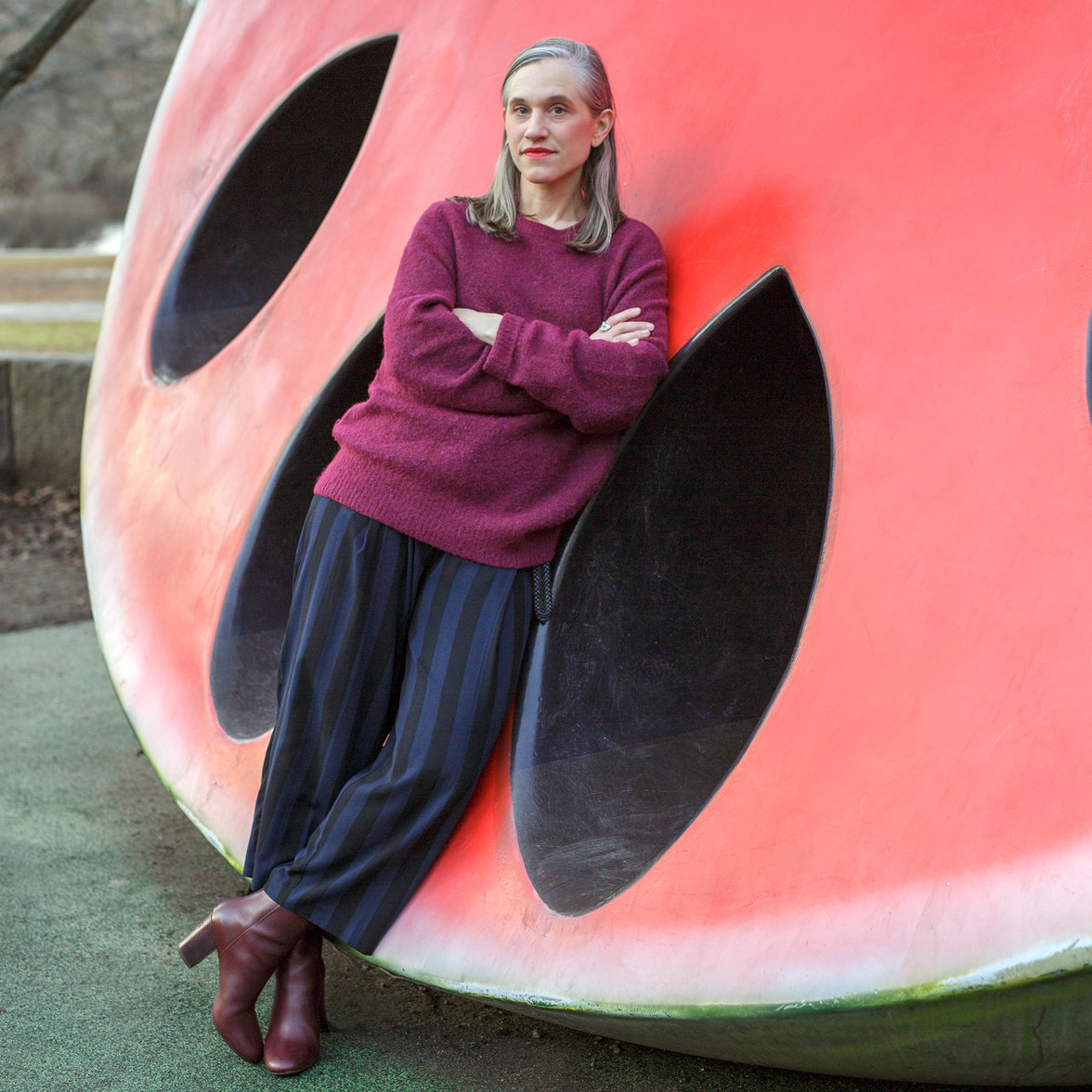 How is the floor tested and how can we guarantee 10-15 years of warranty?

When we develop a new floor, the testing is a key part of the design and product development. We do internal tests several times in this process. The primary testing method is the castor chair, it's like rolling around an office chair for days and days on the floor! We always try to push the design and features in our products, but the tests are always gatekeepers. A structure, pattern or colour can look truly beautiful, but if it doesn't perform well, we have to continue the development process. Keeping design and quality in line is a balance. When we're confident with our internal result we send flooring material to an external test institute to get it validated.
Our flooring is either durability class 32 or 33, depending on material. This means that it's recommended for commercial use. The choice of durability class and design for the customer depends on the project. For example, I would choose a grey mélange class 33 product for a huge office space with a lot of traffic, maybe Graphic Gradient or Silence Sense? But I would not hesitate to choose a monochrome class 32 product like the shiny designs in Now for hotel rooms! That's the thing with material, they are designed and made to be applied in a space and one has to take the space into consideration. The way I see it, the product we design and make isn't really finalized until installed. We give a 10-15 years warranty on the Bolon flooring and we feel secure in doing that since we know our product, process and production.
How does Bolon work to improve the durability of the floors?

The choice of material is key! We work with woven vinyl and to improve the durability of the weaving our R&D team constantly tries new things. We have both textile engineers and textile designers that know how the warp and weft threads are shaped and how much material they contain. How a thread meets another thread within a weave is never a coincidence, it is always a secure choice, like everything else within the product. The backing has to be the right recipe, thickness, weight and softness. All those choices affect the durability.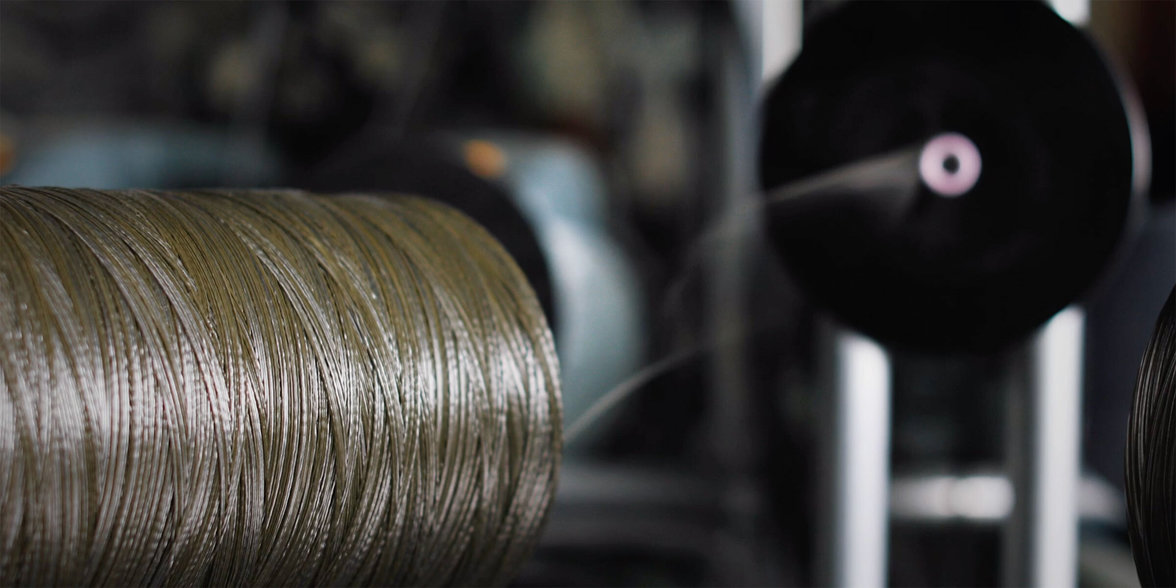 What is the future for Bolon when it comes to durability?
There are two major topics on my mind, sustainability and wellness. To be a maker and producer is a big responsibility. A maker makes new things and products that continue their life in our common world. We are a big scale maker since we're an industry. We have to look at the life-cycle of our products to research what kind of developments we can work with to make our product one of the best sustainable choices within flooring. When we started to add recycled flooring material in our backing in 2015, that was a step in this direction. Since we now have our own recycling plant, this is an interesting area to work in. Products are a part of our everyday lives. To look at wellness in relation products is relevant. We make material that dresses interiors where people are working, sleeping, living their lives!
Surface materials affect the senses. Have you ever entered a house and just felt instantly at home? I want that feeling to emerge when you enter a room with Bolon flooring! What one can do is to look at the relation between human and product. How, when and where do they interact? Flooring interacts with a lot of shoes which create sounds and friction. So what aspects can be interesting to dig deeper into? Or what happens in the early mornings in an office space, when the cleaner arrives and faces a dirty floor? Or what is the reaction when the installer opens a box of Bolon tiles at the installation site? In what way can we foresee and moderate all those meetings during the product development phase? I think looking at our floors from all angles is the key to find what features to push or develop new in all areas.