Top image: Shahar Livne
The list of positive examples can be made long but has to be displayed alongside the many challenges we are facing. As proud participants of the exhibition Rethinking Plastic, Bolon asked curator Leonne Cuppen about her thoughts on shaping an exhibition, highlighting the many different aspects of our plastic use in today's society, and how we move forward.
When working on this exhibition, what was the biggest eye opener?
How dependent we are on plastic!
As the goal is to create awareness around how dependent we actually are on plastic, and potential alternatives, what do you hope will be the outcome for the visitors?

I hope the outcome will be an optimistic view on the future. That they leave, inspired by all the new innovations and opportunities that designers and industry can bring and that we created a lot of crossovers, connected designers with the industry, initiated cooperation and bought parties together.
What inventions/processes are you most intrigued by?

The new innovations I could not imagine on forehand.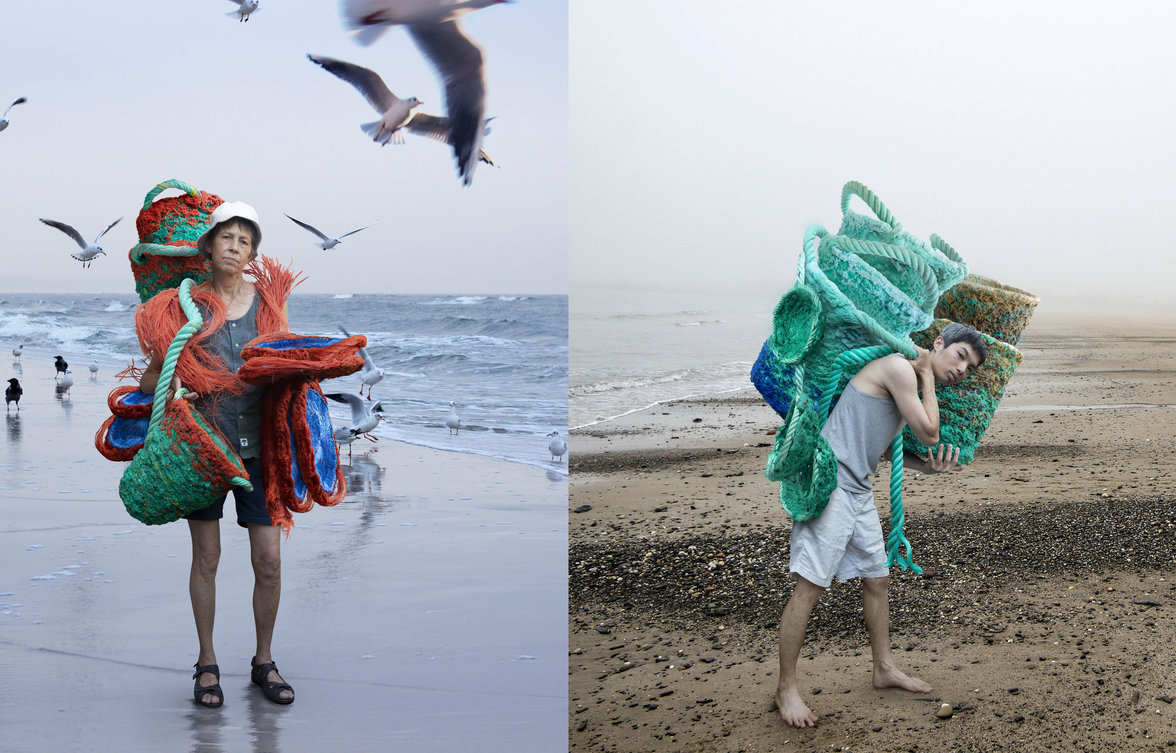 Image: Gundega Strauberga
What part of the exhibition should not be missed?

The theme Future Formats. Fortunately, nature has already solved many of the problems we are struggling with. Animals, plants and microbes are the perfect engineers. After billions of years of evolution and development, there are many secrets to survival in just about everything that surrounds us. In all kinds of ways, designers and researchers think about truly innovative options and solutions that lead to fully circular systems. This part of the exhibition is about examples of regenerative design, bio-art and bio-design. Mycelium, the network of threads of a fungus, which helps us to make chairs or panels for structures. Textile from cow dung. Bacteria that produce a kind of leather, other bacteria that color it and fungi that provide a water-repellent coating. A mealworm that eats polystyrene and can then be ground into hamburgers for hungry consumers.
In addition to this central exhibition, there will also be changing exhibitions and presentations. Designers will show results from workshops and there are student projects resulting from collaboration with educational institutions and presentations by designers who implement projects for companies in the plastics industry.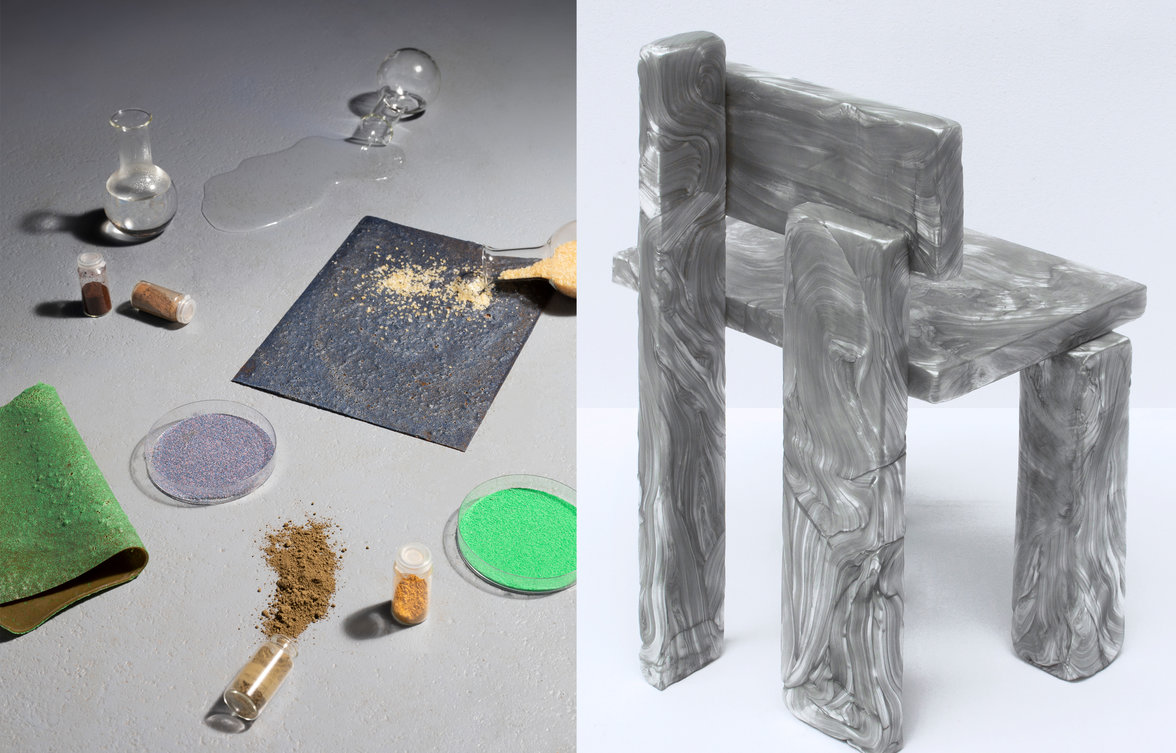 Left: Soowon Chae
Right: "Stool by Plasticiet"
Bolon is participating with flooring, can you tell us more about the decision to include the brand in the exhibition?

I worked for many years with Bolon and was always excited about reusing material and creating something out of it that looks better than most other rugs and flooring options.
It is also important to show the public that there are options available on the market that have been there for a long time. Beautiful doesn't always have to be bad. Bolon is a wonderful example of product quality combined with recycled material. Flooring that has a positive impact on the people who use the spaces, as well as on our planet.

Despite the current global situation, DDW, the largest design event in Northern Europe, is still ongoing, but in a different setting. Our installation at Yksi Expo can be physically visited from October 17 until the end of February 2021, with Bolon closely monitoring local guidelines and recommendations by the Dutch government.