With state-of-the-art technology, multidisciplinary clinics and a holistic approach to the patients, the hospital represents modern healthcare for the 21st century. The layout of the hospital is designed as a tree which revolves around a public atrium.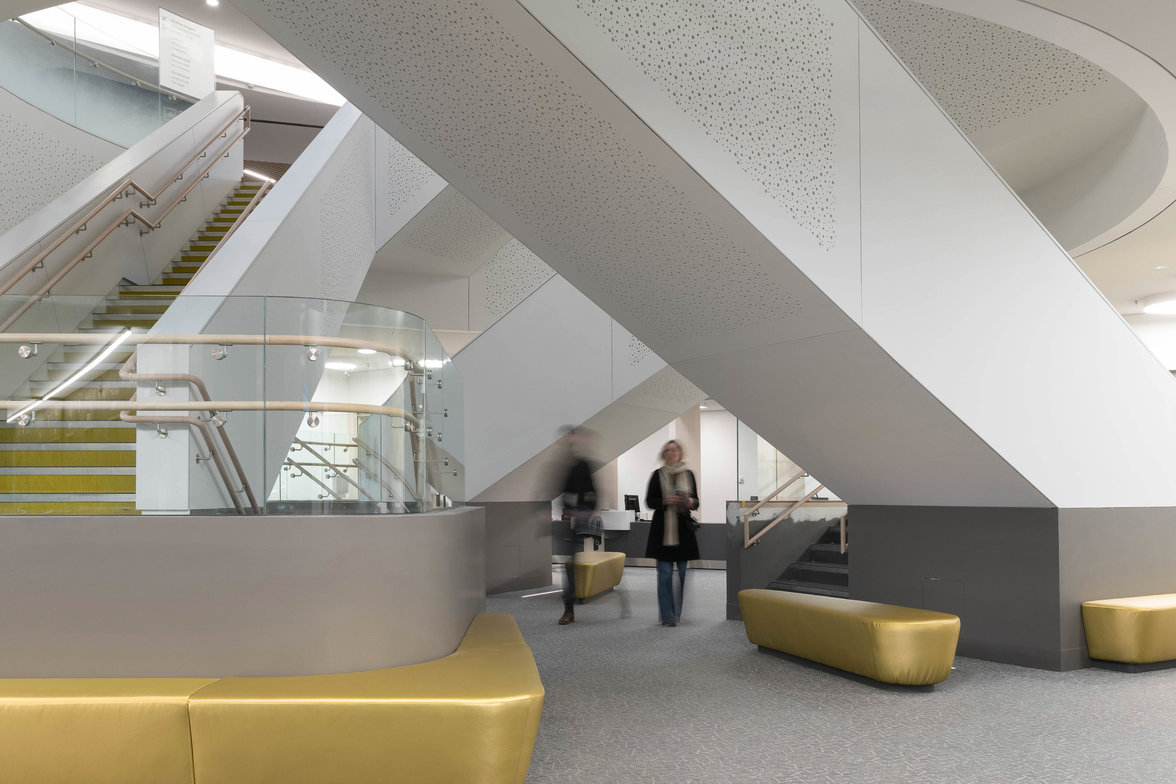 When designing this hospital, the challenge was to create a friendly hospital environment. The architectural approach for the interior was to create a human-focused experience where everything from technical solutions, security, hygienical and acoustic requirements had to be taken into consideration. The feeling of well-being and anxiety relief was fundamental in creating the facility and its interior.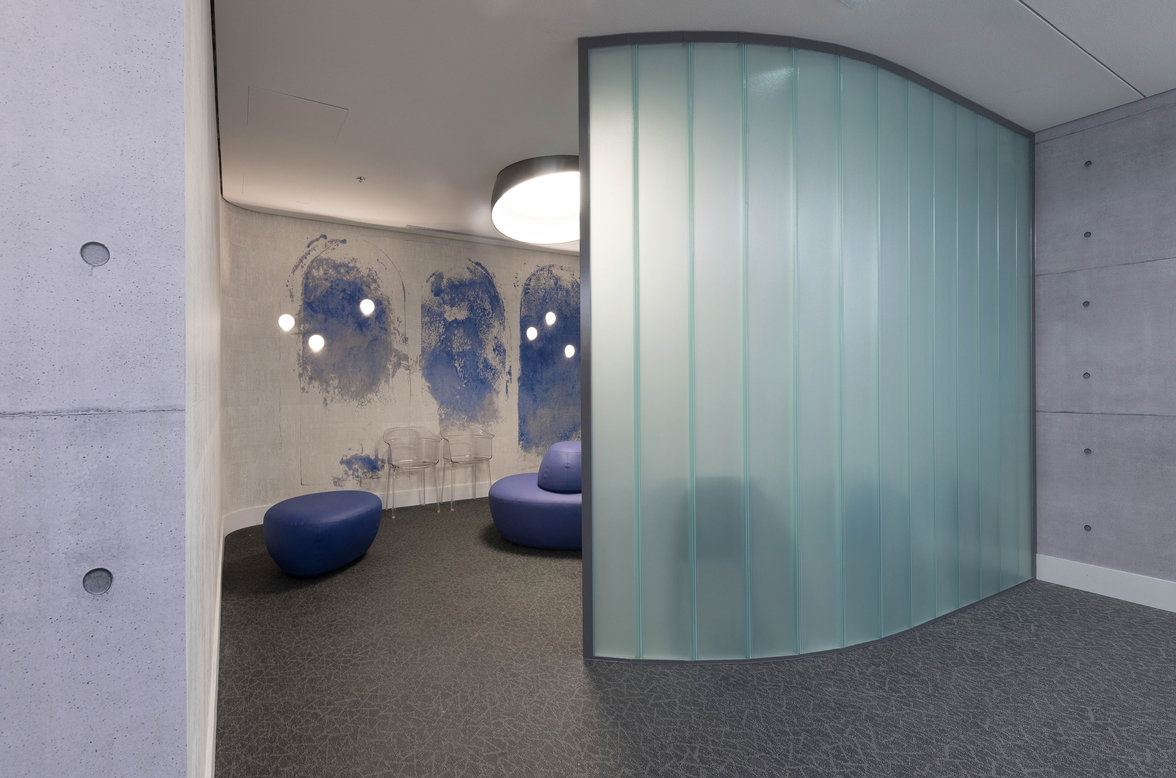 The backbone of the facility is the atrium. It functions both as a passage and an area of positive distraction. The space has multiple staircases, waiting areas, cafes and shops, and also small niches which allow for privacy and discretion. Nature is used as a calming factor to create a warmer and more humane atmosphere. The curved walls resemble organic shapes which are accentuated by photos of nature, greenery, wooden materials and woven floorings.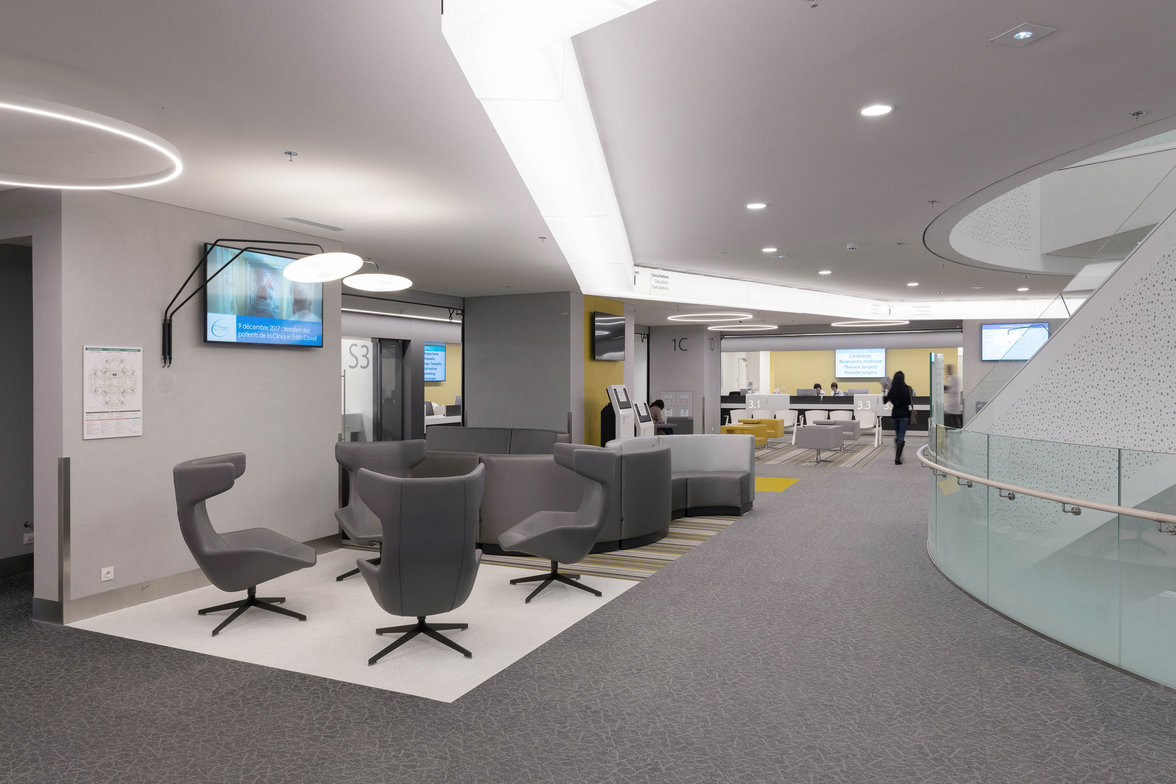 Bolon flooring was selected to emphasize the friendly hospital environment as it is easy to clean and provides essential sound insulation. Another reason for choosing Bolon was the wide range of colour variations and patterns that enabled the creation of orientation zones. These zones, in combination with the tactile woven structure, also facilitated accessibility for people with reduced mobility. Overall, Bolon was used as an elegant flooring alternative adding colour, texture and personal touch.
For more healthcare related projects and in-depth information on cleaning and maintenance please read more in our healthcare booklet below.